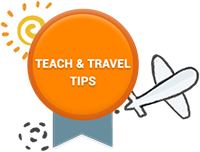 As the UK is the birthplace of the English language, it is no surprise that there is plenty of demand for English teachers in many parts of the country. As you would expect, many of the available jobs in the UK are taken by local teachers, however, there are still opportunities for native English speakers from other Commonwealth countries, as well as teachers from the USA.
This high demand for English teachers is mainly due to the large numbers of immigrants who have settled in the country in recent years. The majority of these students are generally keen to work hard in the classroom as improving their English skills will usually open the door to better employment prospects and higher wages.
Teachers who have TEFL/TESOL certification should have a good chance of finding a teaching position, although some classroom experience may well be necessary. In order to apply for the better paid jobs you will normally need to have either a Post Graduate Certification in Education (PGCE) or Qualified Teacher Status (QTS).
Many jobs in the UK are based in private language schools that cater to students from all corners of the world, although in recent years the majority are often migrant workers from Eastern European countries. You will also find a significant number of young learners on study holidays, as well as foreign business men and women attending these schools. You will normally find your students to be highly motivated to learn as most of them will be studying by choice.
Another option that is often available to foreign teachers is the large number of English language camps that run throughout the summer months. Obviously these are only short term positions but if you manage to impress your employer they can sometimes lead to a permanent position.
Visas and Regulations
Obtaining the necessary documentation to employ teachers from outside of the European Union can be a complicated process so many schools prefer to employ only native English speakers with European passports. One option for non-EU citizens is to visit your nearest British Consulate where you can get information regarding language exchange programs. American based teachers can also contact companies such as Interchange who run several different programs from their New York base.
There are other options for non-EU citizens to gain entry to the UK so you should not give up until you have explored all the opportunities available to you. For example, the UK and the USA have a reciprocal agreement which offers undergraduates the opportunity to work in the UK for one year based on company sponsorship programs. Also, teachers from many Commonwealth countries can often obtain visas based on relatives who have connections to the UK.
If you do manage to obtain the necessary documentation that allows you to work in the UK you may well find that you are responsible for paying your own taxes and social security as many jobs involve working on a self employed or freelance basis. In order to do this you should obtain a National Insurance number as soon as possible after you arrive in the country. This will also allow you to apply for a tax code and to open a bank account, as well as give you access to health care.
Apply now & get certified to teach english abroad!