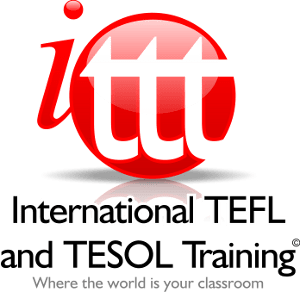 In response to the rapid spread of globalization, the worldwide use of English as the international language of communication continues to grow. As a consequence, the demand for well trained and knowledgeable language teachers is increasing all over the world. At International tefl and tesol Training we aim to meet this demand by offering a variety of courses that provide the highest possible standards in the field of teacher training.
ITTT has been providing high-quality teacher training programs since 1993 and since then we have produced thousands of graduates every year which makes us the market leader in the provision of TEFL/TESOL training courses. At ITTT we continue to grow and develop our range of online, In-class and combined training courses to ensure that we retain our position as one of the most highly regarded course providers in the TEFL/TESOL industry.
Teaching English abroad requires a good understanding of the language, as well as specific skills and techniques that are necessary to be able to pass this knowledge on to your students in the classroom. ITTT's comprehensive and up to Date training programs will ensure that you acquire this essential combination of language knowledge and practical teaching skills to get you started on the road to becoming a successful English language teacher.
At ITTT we are well aware that completing your certification course is only the first step towards a new career teaching English abroad and that finding a suitable position can seem rather daunting. With this in mind, we offer our graduates extensive job support and career assistance both during and after your training course. We will provide you with all the advice, guidance, tips and information necessary to help you find the job opportunities that suit your plans, all at no extra cost. At ITTT we strongly believe that providing a job support service is an essential part of our responsibilities as a supplier of high-quality teacher training courses, which is just one of the factors that sets us apart from our competitors.
ITTT's student commitment covers many areas including:
Producing confident, well trained and motivated graduates who are capable of improving the general standard of English language teaching all over the world.
Providing comprehensive training courses that exceed the basic requirements of trainees who want to teach English abroad.
Providing an extensive choice of training courses to suit all preferences, as well as personal advice on which option would best suit your specific needs.
Ensuring our training and materials are of the highest quality through continual monitoring and moderation. With our courses you can be sure that you will learn the most up to date techniques and theories in the language teaching industry.
Helping our graduates locate the best job opportunities to suit their personal situation through our unique job support service.
To ensure that we live up to these commitments and continue to provide our students with the highest quality service, ITTT is associated with and accredited by many of the education industry's most highly respected organizations.
These organizations include:
The Board of Academic Advisors (BOAA). Our board of advisors consists of many internationally renowned experts in the English teaching industry. This board of experts is highly active in the moderation and validation of our courses to ensure that they all provide the highest possible standard of materials and tuition.
The International Association of Teachers of English as a Foreign Language (IATEFL). ITTT is an accredited member of this highly regarded organization. For more information please go to: www.iatefl.org.
ITTT is an institutional member of the prestigious College of Teachers. For more information on this organization please go to: www.collegeofteachers.ac.uk.
With over twenty years experience in the provision of high-quality training courses, thousands of confident, well trained and motivated graduates each year and the backing of some of the most highly regarded organizations in the teaching industry, we are confident that ITTT offers the best teacher training options currently available. Whichever course option you choose, we look forward to helping you on your own personal TEFL/TESOL journey soon.