STARTBODY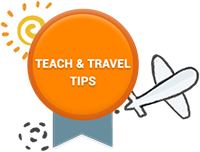 The Czech Republic is one of the best countries in Eastern Europe for English language teachers as there are usually plenty of jobs available. Salaries are generally not quite as good here as in some other countries, but in relation to the cost of living, you should still earn enough to live comfortably. Prospective teachers who possess a TEFL/TESOL qualification should be able to secure a position here without too much difficulty.
Competition for jobs in Prague can be quite strong as it is a popular city with foreign teachers, however, you should still be able to find something as there are usually plenty of vacancies in the city. Many teachers starting out here often have to begin their teaching career in a less desirable job that only offers part time hours, early morning or evening classes or simply as cover for sick teachers. It is not unusual for schools to give new teachers limited hours in order to test their ability and commitment to the job. However, if you act professionally and work hard in the classroom you should see your schedule improve.
If you are not so keen on working in the big city then it is worth looking at some of the country's smaller towns. Salaries are usually less outside of the city but so is the cost of living and the competition for available teaching jobs. As well as this, the more traditional lifestyle you find in these areas will give you an authentic experience of the Czech culture that you are unlikely to find in the cities.
It is not uncommon for new teachers to find that their job does not pay well enough to live the lifestyle they would like. Because of this, many teachers take on private students in their spare time to supplement their income. You can pick up private students in most areas by advertising on notice boards in internet cafes and universities, as well as in local newspapers.
Teaching jobs are generally available at any time of the year, particularly in Prague. It is possible to secure a teaching job in the Czech Republic from outside of the country as some language schools use the main TEFL/TESOL related websites to advertise their vacant positions. However, you will find that the majority of English language schools here prefer to hire their staff from within the country. Once you have decided which area you would like to live and work in, you can then simply contact all the schools that you can find and approach them in person. You should have a good chance of finding a job in your chosen area providing that you have an up to date resume, as well as a professional attitude. It is also worth noting that you will require a TEFL/TESOL certificate to apply for the majority of teaching jobs in the Czech Republic.
Questions to Ask your Employer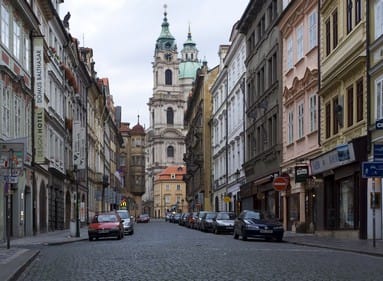 If you are offered a teaching job there are several questions you should always ask before accepting the position. Obviously, there are a few things you will need to be clear on including your rate of pay, how many hours you will be working, as well as any other benefits that you are entitled to such as travel expenses or a housing allowance. You should also ask questions regarding the availability of materials for lesson planning and what other teaching resources you will have access to. It is also advisable to enquire about any work permits or visas you will need and whether the school will help organise these for you. Finally, it is important that you have all the job details written down in the form of a contract.
Apply now & get certified to teach english abroad!
ENDBODY