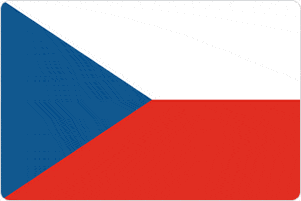 Capital city
Prague
Language
Czech
Currency
Koruna (Crown)
Typical TEFL teacher salary

22,000 Koruna
Major TEFL locations
Prague
Brno
nationwide
The Country
The Czech Republic is a very popular country in this region for people looking to teach English. Teaching positions in the Czech Republic are fairly easy to come by, however, the salary offered may not be high by international standards, but should still be enough for a fairly comfortable way of life. In the Czech Republic, people with a TEFL/TESOL certificate should have no difficulty securing an English teaching position, particularly in the popular capital city, Prague.
There is no peak time to apply for teaching positions in the Czech Republic, or Prague in particular, as positions are available all year round. Language schools in Prague now require all applicants to have a TEFL/TESOL certificate, this is essential. Locations outside Prague often have vacancies available for qualified English teachers. These smaller towns provide an opportunity for teachers to really experience the Czech language and culture.
The salaries in Prague are higher than in the smaller towns, but it generally falls in line with living costs. Please be advised there is strong competition for English teaching jobs in Prague with many teachers seeking employment at the same time, but demand for teachers is high so there should be no problem finding a position. Once you have been offered a job, you will often find that your teaching timetable will be small to begin with as language schools like to monitor new teachers before providing them with a full teaching timetable.
You can also find teaching jobs in the Czech Republic by offering private tuition. By providing lessons for companies and individuals, teachers can increase their overall salary considerably. The best way to find private students is by networking and letting people know that you can provide quality tuition.
Besides networking, you can also advertise for private students in business publications and local newspapers and place ads on notice boards at the British Council, internet cafes and universities. The likelihood of gaining private students will rise, particularly with private companies, if you have a background in computers, business or technology.
TEFL Courses in Prague
Sample Job offer for Teaching English in Czech Republic
"Any newly qualified TEFL/TESOL teachers looking to explore every area of Prague need look no further. We are looking to recruit teachers for grammar, conversation lessons, intensive courses and specific courses. TESOL certification is a required qualification. We offer subsidised accommodation in the city of Prague. Salary is CZK 23.000 for 25 hours a week. We also offer assistance with the visa process (for the cost of which we contribute 90%); reduced rates for language lessons and a metro pass (the cost of which we contribute 50%)."