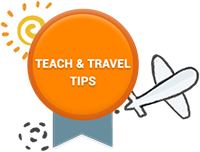 Taiwan is becoming a very popular destination for TEFL/TESOL teachers as there is an ever increasing demand for the English language all over the country. Teachers who have a university degree, a TEFL/TESOL certificate and are native English speakers should have no problems finding a teaching position here.
Most of the jobs available in Taiwan are based in private language schools known as 'bushibans' which you will find all over the country. These jobs usually pay a good salary in relation to the low cost of living so many teachers find that they are able to save some money while working in Taiwan. The Taiwanese people are also very friendly and welcoming to foreign teachers so working conditions in the country's language schools are generally very good.
Many teachers find a Job in Taiwan through a recruiting agency before they arrive in the country. While this is usually a smooth process, sometimes the agency will hire you without actually knowing which school they will place you in. To avoid this you need to make sure that you receive a contract from the actual school; you should also thoroughly research the recruitment agency and any schools that they offer you before you commit to anything.
Questions to Ask your Employer
If you are offered a teaching job there are several questions you should always ask before accepting the position. Obviously, there are a few things you will need to be clear on including your rate of pay, how many hours you will be working, as well as any other benefits that you are entitled to such as travel expenses or a housing allowance. You should also ask questions regarding the availability of materials for lesson planning and what other teaching resources you will have access to. It is also advisable to enquire about any work permits or visas you will need and whether the school will help organise these for you. Finally, it is important that you have all the job details written down in the form of a contract.
Apply now & get certified to teach english abroad!