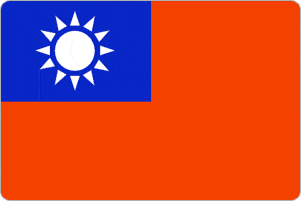 Capital city
Taipei
Language
Chinese
Currency
New Taiwanese Dollar
Typical TEFL teacher salary

NT$ 62,000 - 70,000 ($1,890 - $2,140)
Major TEFL locations
Taipei + Country Wide
The Country
There are many opportunities to teach English all over Taiwan, especially for TEFL/TESOL qualified native English speakers with a degree. The cost of living in Taiwan is low, salaries are fairly high and working conditions are reasonably good. You can usually find teaching positions in private schools (bushibans) which are situated all over the country. The majority of these positions are generally teaching children rather than adults. As a teacher, you will find that the Taiwanese people are friendly, warm and interested in meeting people from different cultures.
Please note that there are many recruitment agencies in Taiwan who promise everything but deliver nothing. Ensure you study the contract thoroughly before accepting a position. Ask questions about the aspects important to you, such as times and days of employment, contracted hours, salary, flights, holidays, accommodation, bonus on completion of contract, visas and medical insurance. Teaching jobs paid by the hour generally produce a better income than salaried positions and allow you more time to teach private students, although holiday pay is usually not included. There are also positions available to associate degree holders from reputable colleges with a recognised TEFL/TESOL qualification. Taiwan is certainly a teachers market as it has several large chains of schools that have many jobs available. For additional information you can run web searches and check internet forums.
Sample Job offer for Teaching English in Taiwan
"We are looking for recently qualified and experienced TEFL teachers for our highly reputable English language schools located all over Taiwan. Classes will be conducted at one of our many schools; therefore there is no travelling between lessons. Our students age from 3-12 years old. We provide course programs, lesson plans and materials. Contracted working hours are 8:30 a.m. to 4:30 p.m. with 26 teaching hours per week. We require native English speakers from Australia, New Zealand, South Africa, UK, USA or Canada who can commit to a one year contract and have a bachelor's degree. We also prefer teachers with world renowned TEFL certification such as ITTT."