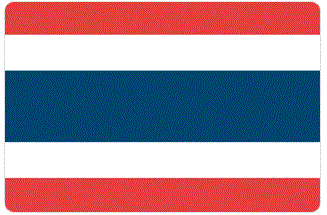 Bangkok is home to 14 million people from all over the country and is the ideal place to experience the many cultures of thailand's different regions in one place as well as the latest trends and fashions from other countries in the region.
With its fusion of all things asian and Western, there is always something to see and do in Thailand's bustling capital. You can join the locals shopping at the local markets in the morning and grab a delicious snack from one of the many street vendors call Bangkok's pavements home.
Thais from all over the nation come here to work bringing their unique part of Thai culture with them. If you're new to Thailand, it's the best place to get a taste of the entire Thai culture.
At our Bangkok tefl/tesol training centre we have a working English school that teaches young learners and business professionals. The school is an authorized Cambridge English Test Centre with online computer-based assessment facilities.
Our training team has extensive experience in the TEFL/tesol industry including creating customized courses, curriculum development and providing specialized English training and workshops to many of the country's blue-chip companies.
Our class sizes are kept small to ensure that trainees receive all the attention they need to help them succeed as an English teacher. On successful completion of the course trainees will receive lifetime job placement guidance as well as help with resume creation and job interview techniques.
Bangkok is the centre of the TEFL/TESOL industry in Thailand and is where the vast majority of teaching work is to be found. With over two thousand private language schools hiring teachers year round and numerous state and private schools that hire new teachers on a seasonal basis, you are sure to find a job that's right for you on graduation.
To get the process started all you need to do is fill out a free application on our website. As long as you are 18 years old or over and a fluent English speaker, you are eligible to apply.
Apply now & get certified to teach english abroad!
The School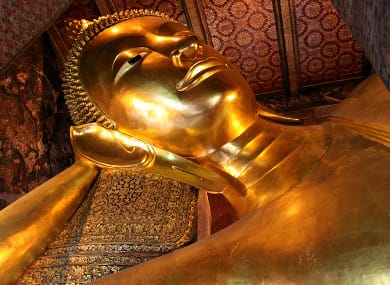 Our TEFL/TESOL training centre in Bangkok is located in the north of the city close to Kasetsart University, the country's largest and third oldest university. We are also near to Bangkok's famous "Elephant Building" a thirty-two storey building in the shape of an elephant.
In the local area you will find a cinema showing international and local movies and a shopping centre with a selection of boutique restaurants as well a number of fast food outlets plus banks and other services. Just a short trip away are stations for the Bangkok underground (MRT) and the Skytrain (BTS) which makes getting to other parts of the city very easy.
The training centre itself has everything you'll need to complete the course successfully. We are based in a three storey building in a pleasant open air mall with a school and there is Wi-Fi available throughout the building.
Accommodation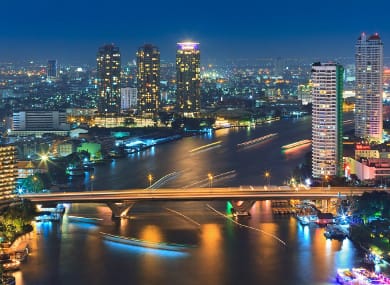 There are plenty of accommodation options available to you in Bangkok and these options go beyond the usual hotels and guesthouses with studio apartments and condos widely available.
The type of facilities available depends on the price of the apartment but a reasonable priced studio would generally include air conditioning, refrigerator and Wi-Fi.
ITTT's training school in Bangkok has developed relationships with local apartment providers offering our course attendees special monthly rates on accommodation. When your place on the course has been confirmed by paying the deposit, you will receive further information about the accommodation options available to you.
Please note that you are not obligated to choose your accommodation through us and are free to make your own arrangements. There are a number of websites that advertise apartments and houses to rent in Bangkok and you are sure to find something to suit your needs.
Course dates
2023
25 September 2023 - 6 October
23 October 2023 - 3 November
27 November 2023 - 8 December
22 January 2024 - 2 February
2024
19 February 2024 - 1 March
18 March 2024 - 29 March
29 April 2024 - 10 May
27 May 2024 - 7 June
24 June 2024 - 5 July
22 July 2024 - 2 August
19 August 2024 - 30 August
16 September 2024 - 27 September
28 October 2024 - 8 November
25 November 2024 - 6 December
Course fees
The total price is divided into: deposit and balance.
The deposit may be paid via a) credit card b) Paypal c) wire transfer d) Western Union.
The balance of the course fee must be paid by cash, PayPal or bank transfer directly to the training center on the first day of the course.
Deposit
US$ 600
to be paid in advance
+
Balance
US$ 895
to be paid on arrival
Accomodation Fees
The accommodation fees are not part of the course price and you are free to choose whichever accommodation option you prefer.
You are not obliged to use the accommodation provided by the school and you are welcome to make your own accommodation arrangements. If you choose to use our accommodation, it should be paid for either by cash, PayPal or bank transfer directly to the school at the start of the course.
from
bath 6500
(to be paid on arrival)
plus utilities