STARTBODY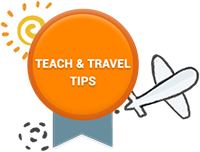 TEFL teachers in Hong Kong primarily work for international schools or English tutorial centers. Teachers usually require a TEFL certificate and a university degree. Employers in Hong Kong can be quite selective and will offer exceptionally high salaries to good applicants. The high demand for English teachers leads to quite a lot of competition in hiring. Most employers in Hong Kong will have penalties in the contract to prevent teachers from changing employers in mid-contract.
Hong Kong is a very advanced city with numerous restaurants, museums, and other attractions.  Hong Kong is also a travel hub which makes it easy to access many other destinations in Asia. Typhoon season brings quite a lot of rain and Hong Kong residents almost always carry foldable umbrellas to be ready for unexpected downpours. The city boasts more shopping malls per square kilometer than any other city in the world which makes it a popular tourist destination. It is also home to several amusement parks including Disneyland and Ocean Park.
In addition to the shopping opportunities Hong Kong also has thousands of international restaurants. New restaurants backed by world-famous chefs routinely open flagship branches in Hong Kong making it one of the best places for a foodie to indulge that never-ending search for the best gastrological experience ever.
The housing market in Hong Kong can be somewhat daunting to outsiders and real estate prices are often the highest in the world. Teachers usually live in flat shares or small apartments though you can sometimes find affordable housing and cleaner air in the New Territories area of Hong Kong. Teachers should expect to pay about 20-30% of their salary towards housing depending upon size and location.
Noteworthy Advice on TEFL Jobs in Hong Kong
Hong Kong has a strong rule of law. Employers seldom violate work contracts or withhold pay unless the contract specifically allows for it. Hong Kong labor laws prevent many of the more questionable employment practices seen in other countries. That said, work contracts in Hong Kong are typically structured to ensure that teachers are reliable. Class sizes are small.  Work schedules are similar to what you would find in other advanced countries. Some centers do run 5.5 day work weeks so be sure to look at the work contract closely and see if it stipulates days/hours of employment. Housing is seldom included as part of the compensation package in Hong Kong. If an employer offers housing, you will usually be offered a substantially lower salary to offset the cost of housing.
Working Holiday Scheme
Hong Kong is one of the very few countries that offer a holiday work visa option for teachers. This option allows teachers to visit Hong Kong and work legally for up to one year without the need to be sponsored for a work visa. While this does offer quite a lot more flexibility with employment you will need to be sure to follow the rules of the holiday visa.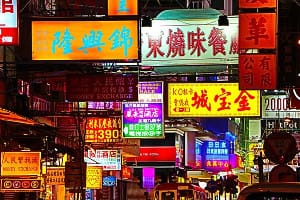 To be eligible for the working holiday visa you must be a passport holder from one of the participating countries and be aged between 18 and 30. Rules regarding financial requirements, length of employment with individual employers vary between participating countries so you should check with your local Chinese embassy for the most relevant information.
Apply now & get certified to teach english abroad!
ENDBODY