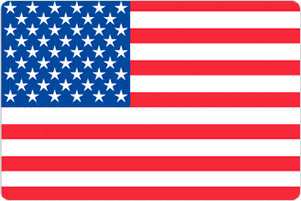 New York City is definitely a place like no other and there is nothing about this amazing city that hasn't already been said. This city brings together all of America's finest qualities such as culture, diversity and style. Only once you are here can you experience those inspiring moments that NYC is renowned for.
If this is your first trip to this great city, it certainly won't be your last. It offers so many world famous attractions such as the Statue of Liberty, Time Square, the Bronx Zoo, the Empire State Building, Rockefeller Centre, Staten Island Ferry and the Brooklyn Bridge. If you have been here Before you still won't have seen it all. There will always be another Broadway show or museum to see, another not to be missed cultural performance or sporting event, another restaurant to try or another neighbourhood to explore.
New York Climate
You will find that the winters in this city are predictably cold with moderate snowfall. Between the seasonal freezes there is a frost free period that lasts on average 220 days. Usually, the months with the biggest rainfall are April, May and November. The seasons of spring and autumn are fairly mild in New York City, while the summer can be humid and warm with temperatures reaching 90 °F (32 °C).
Apply now & get certified to teach english abroad!
The School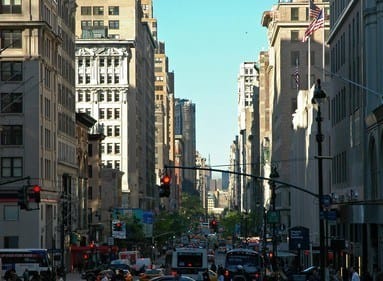 Our school in New York City is well situated in midtown Manhattan, close to Time Square. Our training centre is also conveniently located within walking distance of Penn and Grand Central station and the Port Authority bus terminal ensuring that our students arriving by public transport have only a short walk to our training centre. The training centre is also close to the New York subway system giving you easy access to all parts of this vast city.
Everything that New York is famous for is easy to get to from our training centre, places such as Time Square, the New York Public Library, St. Patrick's Cathedral, the Empire State Building, Central Park and Broadway with its many shows. During your TEFL/TESOL course in New York there are also many restaurants, clubs and bars available 24 hours a day and for the shoppers among you there are many options for you in the city centre.
Our training centre in New York is situated in a stunning, well maintained historical building in what is regarded as the city's finest area. On entering the spacious entrance hall you will be greeted by uniformed security personnel. Then take the elevators up to the TEFL/TESOL school floor which overlooks New York's amazing skyscrapers.
Our ITTT training centre provides spacious classrooms in modern, well-equipped, fully maintained areas that help to enhance the learning experience. During the warmer season our school is air conditioned.
Why Choose To Study TEFL/TESOL in New York City?
English is the native language in the U.S.A.
The opportunity to meet many fascinating people from around the globe.
Explore one of the United States' most exhilarating cities.
The transportation network is excellent for travelling to Boston, Washington DC and other parts of the U.S.
New York City is an enjoyable city to spend time, with entertainment available 24 hours a day.
Accommodation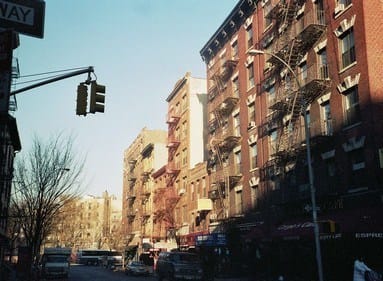 There is a wide variety of accommodation located in the immediate area surrounding our school in New York City. Public transportation is also easily accessible from the accommodation so you can easily reach all parts of the city at any time of the day or night.
Many international guests choose to stay in one of New York City's many hostels as they offer a variety of comfortable room options at reasonable prices. We can also assist you in arranging a home stay option should you wish to stay in a private room with a local New York family. Also in the area around the school you will find many hotels that offer a more luxurious stay. As you can see we can provide accommodation to suit every budget and taste.
Course dates
2024
5 February 2024 - 15 February
6 May 2024 - 16 May
8 July 2024 - 18 July
9 September 2024 - 19 September
7 October 2024 - 17 October
Course fees
The total price is divided into: deposit and balance.
The deposit may be paid via a) credit card b) Paypal c) wire transfer d) Western Union.
The balance of the course fee must be paid by cash, PayPal or bank transfer directly to the training center on the first day of the course.
Deposit
US$ 600
to be paid in advance
+
Balance
US$ 1000
to be paid on arrival
Accomodation Fees
The accommodation fees are not part of the course price and you are free to choose whichever accommodation option you prefer.
You are not obliged to use the accommodation provided by the school and you are welcome to make your own accommodation arrangements. If you choose to use our accommodation, it should be paid for either by cash, PayPal or bank transfer directly to the school at the start of the course.
Seven nights
US$ 300
(to be paid on arrival)