Our students are evaluated and assessed in different ways while studying our classroom based tefl/tesol courses. Students are evaluated and assessed using the following criteria, each area carrying a different percentage as shown below.
Apply now & get certified to teach english abroad!
assessment Areas: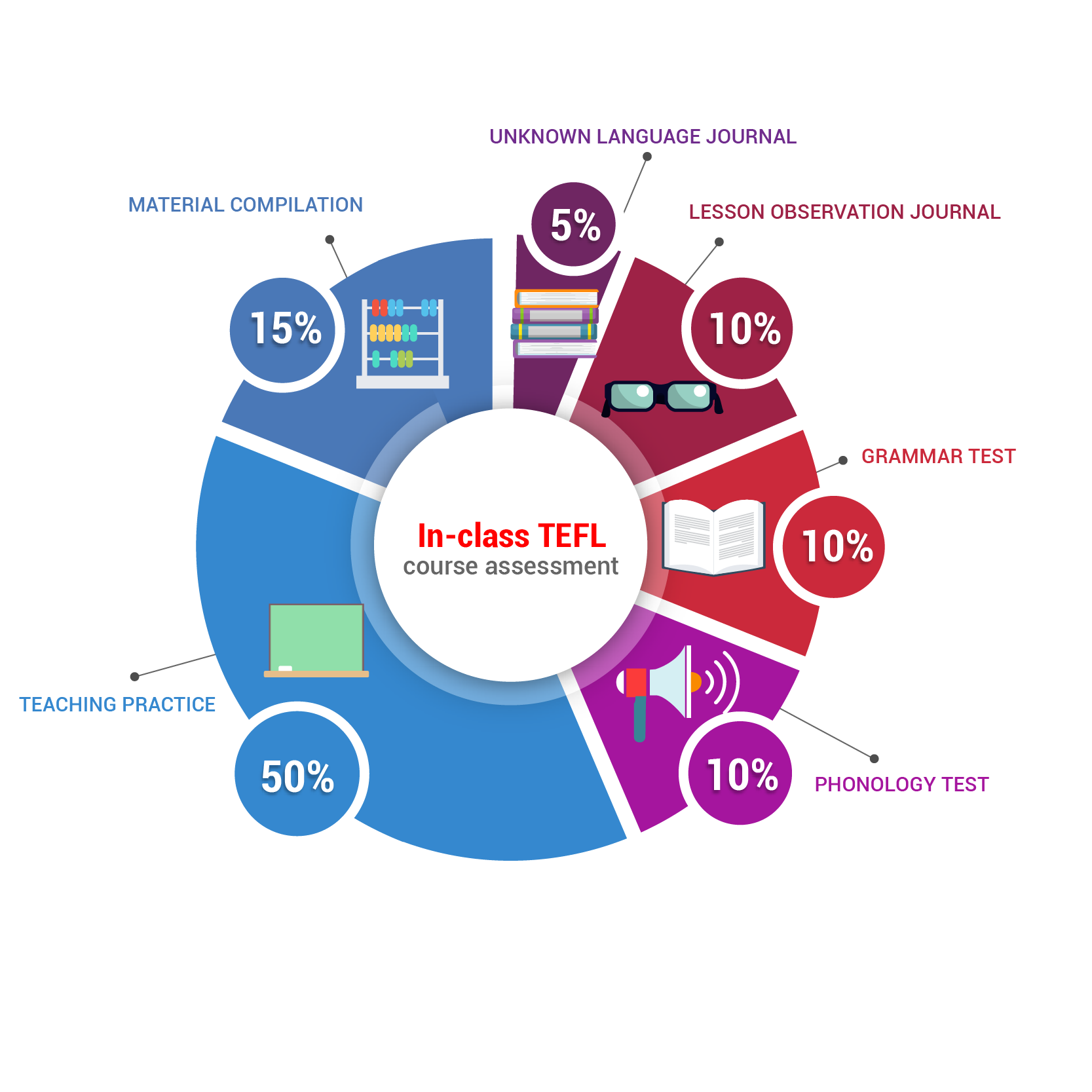 Students are continually assessed in the teaching practice section of our classroom based courses; they are also kept informed of their development throughout the course. On successful completion of our TEFL/tesol courses students are awarded a world renowned certificate showing the students overall grade.