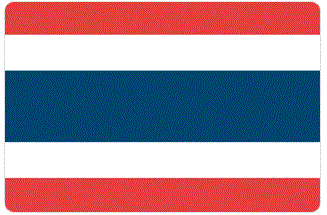 The island of Phuket, pronounced Poo-ket, is widely regarded as the 'Pearl of the South'. Situated off the south west coast of thailand, in the warm and clear waters of the Andaman Sea, this beautiful island, the largest in Thailand, is a fabulous exotic location.
The island of Phuket really does have everything you could wish for – mountains and rivers, countryside and jungles, beaches and islands, technology and cities, palaces and temples; you will struggle to find another island that offers such variety.
Phuket has many beautiful beaches to choose from throughout the year. Perhaps the dynamic Patong beach or the tranquil Mai Khao beach with a 19km stretch of beautiful golden sand will be your location to relax. Kho Phi Phi is the world renowned island where the film 'The Beach' was shot and the aptly named James Bond Island is where scenes from 'The Man with the Golden Gun' were filmed. These are only two of the fascinating islands that the Phuket region has to offer.
Amongst Phuket's amazing landscape you can find some of the most exciting entertainment, nightlife and cuisine to be found anywhere in Thailand. Throughout your course you will find you have ample time to take off and explore the island. Studying your tefl/tesol course in Phuket will definitely be enjoyable and you will never find yourself stuck for something to do. With a wide variety of activities available such as elephant trekking, wind surfing, horse riding, bungee jumping and first class SCUBA diving and snorkelling.
Phuket Climate
Whatever the season, the average daily temperature in Phuket is around 80-90 °F (27-32 °C). During the day the weather is humid and hot with cool breezes at night. The months of July to November are referred to as the green or rainy season and this is when the island experiences regular but often short tropical rain falls that usually come in the late afternoon. Despite the rain, most of the day stays clear with enchanting sunsets.
Living Costs in Phuket
You will find a large community of permanent farang (foreign) residents in Phuket, as well as a well developed tourism industry which means that the cost of living is slightly higher here than in many other parts of Thailand. Regardless of this, the cost of living in Phuket still remains a lot cheaper than living in the West.
Apply now & get certified to teach english abroad!
The School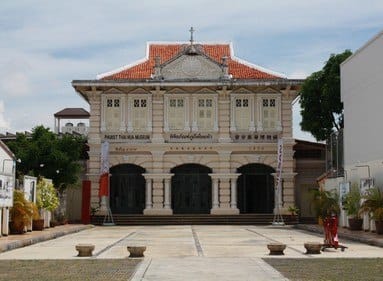 Our training centre in Phuket is located in a relatively quiet part of Phuket Town, close to the centre where you will find a wide range of bars, internet cafes, restaurants and other services. In addition to this, you will also find the islands best shopping area with a wide range of international and Thai stores close by. As the school is centrally located on the island you are never far from Phuket's many beautiful beaches or numerous other attractions.
Our TEFL/TESOL school building is spacious, air-conditioned and comfortable and is equipped with all the facilities and materials you will need to successfully complete the course. The building has Wi-Fi throughout and we also provide several computers which can be used for checking emails, as well as lesson planning.
Accommodation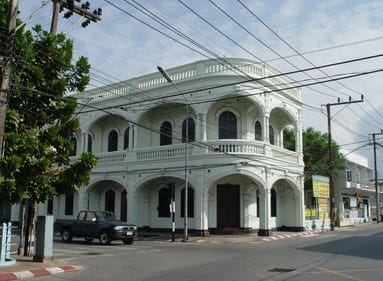 For those attending the training course in Phuket there are a range of accommodation options available. We have a good working relationship with various local providers who offer special monthly rates for course trainees. All options are located close to the school and are well equipped, clean, comfortable and safe. Upon payment of the deposit, further details of the accommodation available will be sent to you. If you have any special requirements or require further assistance with making a booking, please contact us and we will do all we can to help. Of course you may want to make your own arrangements and you are perfectly free to do so.
We suggest that trainees try to arrive in Phuket no later than Friday. This will give you plenty of time to get refreshed and acclimatized to your new surroundings before classes start on Monday.
Course dates
2023
16 October 2023 - 26 October
13 November 2023 - 23 November
2024
5 February 2024 - 15 February
4 March 2024 - 14 March
1 April 2024 - 11 April
29 April 2024 - 10 May
27 May 2024 - 6 June
24 June 2024 - 4 July
22 July 2024 - 1 August
19 August 2024 - 29 August
16 September 2024 - 26 September
14 October 2024 - 24 October
11 November 2024 - 21 November
Course fees
The total price is divided into: deposit and balance.
The deposit may be paid via a) credit card b) Paypal c) wire transfer d) Western Union.
The balance of the course fee must be paid by cash, PayPal or bank transfer directly to the training center on the first day of the course.
Deposit
US$ 600
to be paid in advance
+
Balance
US$ 900
to be paid on arrival
Accomodation Fees
The accommodation fees are not part of the course price and you are free to choose whichever accommodation option you prefer.
You are not obliged to use the accommodation provided by the school and you are welcome to make your own accommodation arrangements. If you choose to use our accommodation, it should be paid for either by cash, PayPal or bank transfer directly to the school at the start of the course.
Two weeks
US$ 170
(to be paid on arrival)
And up