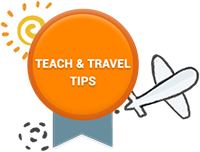 Teachers will find plenty of job opportunities in Turkey, especially in the country's larger cities. Most of the teaching jobs that are open to foreign teachers can be found in private language schools around the country. For the majority of these jobs you will need a university degree and a TEFL/TESOL certificate and in return you can expect a good standard of working conditions and a competitive salary.
Turkey has a legal minimum wage of around $450 US per month; however, English teachers are relatively well paid here so you should expect to earn at least double that figure. The cost of living is also quite low so you should be able to live comfortably on your salary.
The majority of Turkish students have a preference for native English speaking teachers and are usually well motivated to learn in the classroom. In the larger cities such as Istanbul, Ankara and Izmir there are so many English language schools aimed at the adult market that you should have little trouble finding a suitable position. However, most of these schools will expect you to commit to a minimum of a one year contract and you may also find that your classes are usually held in the evenings and at weekends.
The most desirable teaching Jobs in Turkey are usually to be found in the country's universities, although you can expect plenty of competition for these positions as they often pay very well and are highly sought after. To apply for these positions you will need some experience in the classroom, as well as an MA in TEFL/TESOL, education or linguistics.
Questions to Ask your Employer
If you are offered a teaching job there are several questions you should always ask before accepting the position. Obviously, there are a few things you will need to be clear on including your rate of pay, how many hours you will be working, as well as any other benefits that you are entitled to such as travel expenses or a housing allowance. You should also ask questions regarding the availability of materials for lesson planning and what other teaching resources you will have access to. It is also advisable to enquire about any work permits or visas you will need and whether the school will help organise these for you. Finally, it is important that you have all the job details written down in the form of a contract.
Apply now & get certified to teach english abroad!