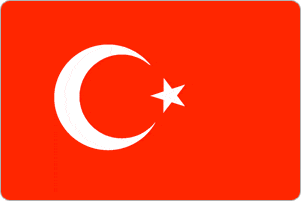 Capital city
Ankara
Language
Turkish
Currency
Turkish Lira
Typical TEFL teacher salary

US$1,000 per month
Major TEFL locations
Istanbul
Ankara
Izmir +
The Country
Turkey offers many opportunities to teach English, especially in larger cities. Teachers can generally enjoy a comfortable lifestyle with a reasonable salary. The majority of teaching opportunities are found in the area of private education. To teach English in Turkey you will require a university degree.
Living costs in Turkey are relatively low and the monthly legal minimum wage is around US$ 450. Usually, English teachers can expect to make double that amount. In Turkey, the middle classes are very keen to learn English, particularly from a native English speaker. You will often find that there are not enough teachers to accommodate all the students eager to learn English. There are a large number of English schools situated in Istanbul that teach adult students, therefore your teaching time will be mainly in the evenings and weekends, leaving your days free to explore the city. It is certainly easier to find a position teaching English to adults rather than young learners in Turkey. Other cities such as Ankara and Izmir also have many language schools and most require you to commit for a minimum of one year. Teachers with an MA in TESOL, education or linguistics with some teaching experience will be able to secure a well paid position at a public university in Turkey. Although competition is strong as these positions are the best employment opportunities in the Turkish education system. We advise studying a 4-week TEFL/TESOL course provided by ITTT if you have a degree but no English language training.
Sample Job offer for Teaching English in Turkey
"Our school requires two teachers – applications from two friends travelling together or a married teaching couple are gratefully received. We require keen teachers with a TEFL/TESOL qualification to join our team. All staff and children in our school are dedicated to education. Our staff and pupils are friendly and happy to welcome new team members. We offer: comfortable free accommodation (all bills paid), transport at the start and end of the day to and from school, 24 teaching hours per week maximum, medical cover on completion of the first 120 days employment, visa expenses, flight costs to and from your home country at the start and end of the contract, monthly salary of £600 sterling, school holiday and national holiday paid. Teachers are required to arrive before the 23rd of August to begin their induction period and teaching commences at the beginning of September."