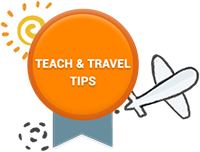 Germany is a great country for English language teachers as there are always plenty of jobs available in the large number of English language schools that can be found all over the country. As in much of Europe, the demand for teachers is particularly strong in the field of business English, although you will also find jobs available in all areas of the industry. As long as you have a recognised TEFL/TESOL certificate, you should have little trouble securing a teaching position in Germany.
Due to the economic downturn in recent years, many German companies have started in house English programs which are aimed at making their business models more effective in the global market. These programs sometimes lead to a shortage of teachers in some areas. As Germany is in the European Union, some non-EU citizens may find it more difficult to gain employment here, although US citizens stand a much better chance of finding work as American English is generally preferred in Germany.
If you are looking for teaching work in the business or IT world then you should find plenty of opportunities in any of Germany's big cities. Once you have chosen the location where you would like to work, you can simply send your resume to all the English language schools, business centres and recruitment agencies in the area.
For teachers with less experience, language centres in the smaller towns around the country will generally have less competition for their vacant positions. As long as you have a TEFL/TESOL certificate and a university degree you should be able to secure a teaching position, providing you are willing to commit to a reasonable length contract.
Teaching Legally in Germany
Compared to many European countries, it is relatively easy to obtain working visas for citizens from some non-EU countries. American passport holders usually only require a letter from their employer to obtain the necessary permission. The same is true for Canadian citizens; however, they will need to submit their applications in Canada, once they have obtained a letter from their new employer.
Apply now & get certified to teach english abroad!