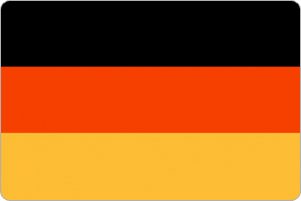 Capital city
Berlin
Language
German
Currency
Euro
Typical TEFL teacher salary

2,000 euros per month
Major TEFL locations
Berlin and other major cities
The Country
Similar to many other countries in Europe, Germany has a high demand for teachers of business related English. A teacher with a TEFL/TESOL qualification will generally have no trouble securing a job teaching English. The pay offered to teachers is very good for Europe; however, living costs are also high. There are generally good teaching opportunities available in Germany for North American teachers as Germany tends to favour American English.
Because of the current economic difficulties in Europe, many small companies and large businesses are developing the English language skills of their employees to help raise their global market. Therefore, there are often more TEFL/TESOL positions available in this field than there are qualified teachers.
The most effective way of securing a teaching position is by gathering school addresses in your preferred city and posting out your CV/resume. Teachers with business and IT backgrounds will have no trouble securing a teaching position as the majority of English teaching jobs are required in business centres and language schools. You can still secure a teaching position without these skills as smaller towns in Germany also have requirements for English teachers. Providing you have a degree and a desire to remain in Germany for a length of time, securing a position teaching in the smaller towns should be no trouble.
Legally, teaching English in Germany is a lot simpler than in many other countries in the EU. English teachers from the USA just have to secure a teaching position and obtain a letter from their new employer. Canadians also require a letter from their new employer but they must return home to start the process of getting their work visa.
Sample Job offer for Teaching English in Germany
"Specialised English and business training company requires TEFL/TESOL trained English teachers with solid experience in teaching business English to employees of all positions. Individually prepared teaching material is provided to our trainers by our back office team. Applicants must be native English speakers, Canadian, Australian or American citizens/passport holders, have a sound knowledge of German, have at least a BA degree in TEFL , English, Linguistics, Education, German or similar and have around 2 years teaching experience. Our benefits include: a regular salary of around 1,500 euro to 2,500 euro per month and an attractive bonus after 12 months (1,000 euro plus 200 euro BahnCard). We also offer accommodation, work permit and tax office assistance if required."