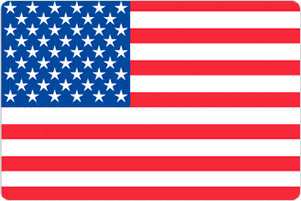 Ann Arbor is a major hub for education and high-tech in the United states. The city was founded in 1824 along the famous Huron River and it has flourished ever since. Today, Ann Arbor has a unique small town flair combined with big city sophistication. Due to its riverside location, outdoor activities are the best way to spend your free time here. Water sports, such as swimming, fishing, kayaking and canoeing are especially popular among its many tourists and locals during the warmer months. Hiking and biking lovers will also find excellent trails along the river, through valleys and forests. Ann Arbor is located a mere 64 km from Detroit and is still one of the most popular destinations in Michigan. That is why it is the perfect stepping-stone into your career as a tefl/tesol teacher.
Throughout the year, Ann Arbor holds a variety of different celebrations that attract people from near and far. The most famous occasions include the Ann Arbor Art Fair and University of Michigan football. The art fair takes place in July and features crafts and artworks from local and international artists. These artists come to the city to display their treasures and highlight international arts. With over 30 different bookstores, state-of-the-art galleries and exhibition halls, Ann Arbor is an important hub for culture and the arts. Musical festivals complete the entertainment activities and make Ann Arbor an exciting location for people of all backgrounds and ages.
Besides sports, outdoor activities and the arts, Ann Arbor is also home to many exquisite culinary establishments. International cuisine, ranging all the way from East to West give locals and visitors limitless options for breakfast, lunch and dinner. In the later hours, the eight local breweries become a popular destination as they brew the finest local beers and ales in the region. Be sure to try out the Name givers for the Ann Arbor football team the "Wolverine State Brewing Company". Many people go on so-called Brew Tours and try out other fine beers at places such as Arbor Brewing Company, Grizzly Peak, Jolly Pumpkin, and Blue Tractor. Nightlife and entertainment are big in Ann Arbor and you will have the time of your life here when you decide to come and join our In-class TEFL/tesol training.
In summary, Ann Arbor combines natural scenery and outdoor activities with fine arts and a wide selection of restaurants. Entertainment and nightlife are among the best in the region and the influence of the local university is also significant. Our teacher trainers are excited to welcome you to our modern training center. Here, you will find all the necessary facilities you will need to become a successful teacher. Modernly furnished classrooms, copying and printing facilities and computers with internet access ensure smooth training. You will work closely with our teacher trainers who Guide you and provide helpful feedback throughout your stay. Upon completing the course, our staff will also help you find your dream job around the world. With such much to offer, you surely will not regret coming to Michigan for your TEFL/TESOL training!
Apply now & get certified to teach english abroad!
The School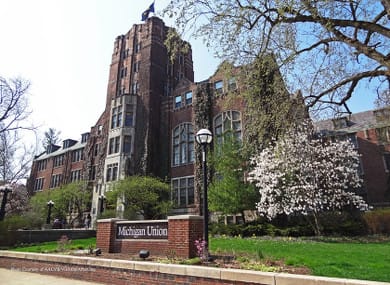 Michigan is famous for its beautiful scenery, and amongst its most popular cities is Ann Arbor. Here, people can enjoy a great number of outdoor activities, including watersports on the surrounding lakes as well as hiking and biking on premier trails. Each year, many thousands of visitors come to Ann Arbor from near and far to enjoy the beauty and tranquility of the area. What better place to start your TEFL/TESOL journey than here?
Our teacher trainers have years of teaching experience and assist our trainees in every way possible throughout the course. Our training center is conveniently located in the center of town so you can easily access restaurants, entertainment and shopping facilities.
Ann Arbor is not only a place filled with natural beauty but it is also rich in history and culture. By taking part in the Blue Coast Artists Cultural Heritage Tour, you can take a deeper look at farms, wineries and craft shops in town. Many visitors also enjoy a walking tour, where they can appreciate the city's beautiful architecture, with many buildings dating back to the 1860s.
No more than 10 trainees take part in each training group. This way, our trainers can focus on everyone's individual needs and make sure that everyone is improving steadily. Before graduating, every trainee will also have the opportunity to gain practical teaching experience by holding his or her own lessons. These take place in the third training week on Wednesday from 5:30 p.m. to 10:00 p.m., and on Saturday and Sunday from 9:00 a.m. to 5:00 p.m.
Accommodation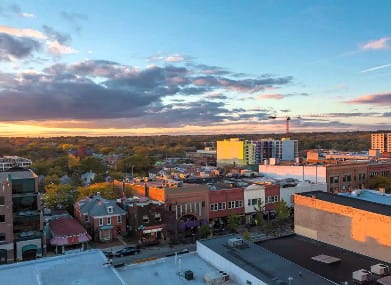 Ann Arbor is a great place to start your TEFL journey. The city's popular educational programs and university lure in thousands of new students each year. Due to its many historical and natural sites, tourists also like to visit throughout the year. That is why it is very easy to find comfortable and reasonably priced accommodation during your certification course.
There are two hotels we can highly recommend for your stay in the city. The Wyndham Garden Ann Arbor is a popular option as it has a private swimming pool and café, plus free breakfast and wireless internet. The Bell Tower Hotel is another popular choice with our trainees. Both hotels are located within easy reach of our training center.
Should you wish to book one of the two options above, or wish to receive information on other housing options, kindly let us know. There is accommodation to suit all budgets in Ann Arbor.
Course dates
Course fees
The total price is divided into: deposit and balance.
The deposit may be paid via a) credit card b) Paypal c) wire transfer d) Western Union.
The balance of the course fee must be paid by cash, PayPal or bank transfer directly to the training center on the first day of the course.
Deposit
US$ 700
to be paid in advance
+
Balance
US$ 595
to be paid on arrival
Accomodation Fees
The accommodation fees are not part of the course price and you are free to choose whichever accommodation option you prefer.
You are not obliged to use the accommodation provided by the school and you are welcome to make your own accommodation arrangements. If you choose to use our accommodation, it should be paid for either by cash, PayPal or bank transfer directly to the school at the start of the course.
per night
US$ 69
(to be paid on arrival)
To be booked directly through Motel 6