STARTBODY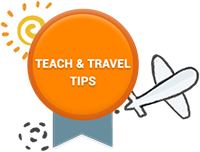 China is currently one of the world's biggest markets for EFL Jobs due to the country's massive economic growth. This growth has led to a huge increase in the need for English teachers to service both the public and private sectors. If you are looking for work in China, it is not whether you can find a job here but which job you should take that is the main issue.
Many teachers find a Job in China through a recruiting agency before arriving in the country. While this is usually a smooth process, sometimes the agency will hire you without actually knowing which school they will place you in. To avoid this you need to make sure that you receive a contract from the actual school; you should also thoroughly research the recruitment agency and any schools that they offer you.
As there are so many teaching jobs available in China, the only qualification required to secure a position is the ability to speak English. However, teachers who have qualifications and some experience will have access to the more desirable positions with a higher pay scale. If you intend to live and work in China then you should consider taking a good quality TEFL/TESOL course. This will not only give you the skills required to be productive in the classroom but it will also allow you to apply for the better paid jobs.
The most important thing that you need to find out is whether the school you are planning to work for has a good reputation. The best way to do this is by talking to other teachers in the area, either through online forums or in person if you are already in the country. You are also advised to get all the information regarding the job in writing before you commit to anything. The specific details that you need to be clear on include things like class sizes, working hours and rates of pay, as well as any benefits the school provides such as housing allowances or paid airfares. You should also be clear on what visas and work permits you may require and whether the school is prepared to help you to obtain them.
Types of English Teaching Positions in China
Teaching jobs in China are generally found in one of three different areas: English language schools, universities and private tutoring. Working conditions obviously vary but private language schools usually pay about 5000 Yuan per month, this should include accommodation and you will be expected to teach around twenty hours per week. Universities will usually pay a little less, with the average starting rate being around 3000 Yuan per month. This should also include accommodation and around fifteen teaching hours per week. It is worth noting that although the universities generally pay smaller salaries, they are usually better at paying on time and helping with things such as visas and work permits.
The third option in China is to find your own students and work as a private tutor. The main benefit of this option is that you have more freedom to choose your own working hours and you are free to charge however much you like. Obviously, if you charge too much you are unlikely to find many customers so it is worth remembering that the usually rate is between 100 and 200 Yuan per hour. To work officially as a private tutor you will need to have the appropriate visas and work permits, as well as written permission from any other employer.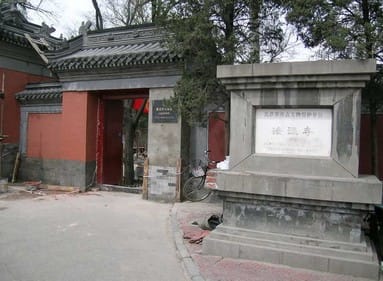 Teaching in China can be a little unpredictable at times, however, if you make sure you do as much research as possible before arriving you should be able to have a great deal of fun while living and working here.
Apply now & get certified to teach english abroad!
ENDBODY