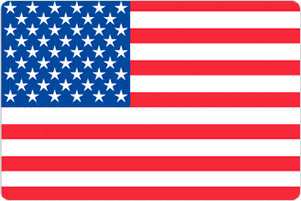 The capital city of Utah, host of the Winter Olympics and the home of Mormonism, Salt Lake City is many things to many people. Breathtaking scenery in both the summer and winter months make SLC a heaven for sports enthusiasts. The city which is made up of a diverse population has seen steady growth since the 19th Century and it remains a popular area to live and work.
The general geographical region is known as the 'Crossroads of the West' and its' position within spectacular mountains and the 'Salt Lake' make SLC a popular tourist destination, which has many benefits for those wishing to take their tefl/tesol course there. The outdoor pursuits are matched by other wonders such as the Clark Planetarium and the Lagoon Amusement Park.
The school in Salt Lake City puts you in a prime position to enjoy the natural and man-made wonders of the area. Take a visit on your days off to Temple Square Plaza, the Beehive House, the children's Museum, Hogle Zoo or the Arboretum. All this, combined with a professional and friendly school team to Guide you through your TEFL/tesol course, makes SLC an excellent choice.
Apply now & get certified to teach english abroad!
The School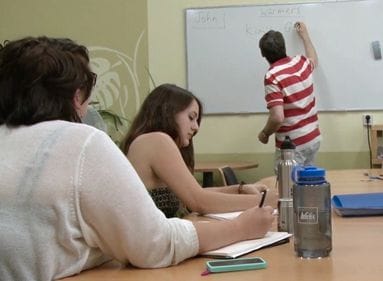 Set in beautiful surroundings, Salt Lake City is a thriving and modern city in which to take your TEFL/TESOL course. The SLC school is located in the downtown area of the city and is close to many attractions of interest. This location also gives the school easy access to a range of public transport options.
The school has excellent, modern facilities, including Wi-Fi throughout the building. There are ten fully resourced classrooms and a refreshments area for that welcome cup of coffee or tea, with a small shop selling snacks. Food of all flavours is to be found nearby in a variety of restaurants and cafes.
The TEFL/TESOL certificate courses generally have around ten trainees per course giving the trainees plenty of opportunity for peer interaction, but small enough to allow for individual attention. Classes run, Wednesday through Friday between 5:30 p.m. and 10:30 p.m., then Saturday and Sunday between 9:00 a.m. and 6:00 p.m.
The SLC center is a fully operational language school, which will allow you to practice your newly acquired knowledge and skills in a realistic setting, with real English language learners. The importance of this cannot be overstressed.
Accommodation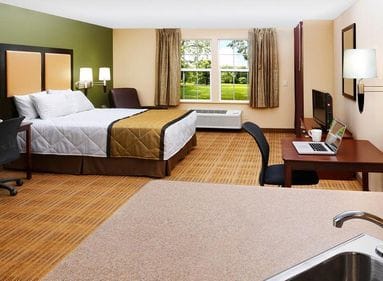 As you might expect from a city which has both a large population and a diverse industry, there are a whole range of accommodation options to be found in Salt Lake City. These options, due to the excellent local transport facilities, mean the school is never too far away.
We have one recommended option, which has been used by previous trainees and is close to the school. The accommodation comprises of apartments, each having their own kitchen area. The kitchens have all the equipment needed for the preparation of your own meals, including refrigerator, microwave and coffee maker.
This option includes a complimentary breakfast and access to both the laundry and Wi-Fi facilities. Once you have reserved your place on the TEFL/TESOL course in SLC, we will provide you with full details of this option.
Course dates

Coming soon...
We are presently in the process of establishing a new course in Salt Lake City Utah and therefore there are currently no dates available for this location. We anticipate that the course should be running here within the next 6-8 months. If you would like to attend a course at this location, please let us know and we will send you full information you as soon as the course dates are finalized.
Please check out our other course locations if you wish to attend a course before this one becomes available...
Course fees
The total price is divided into: deposit and balance.
The deposit may be paid via a) credit card b) Paypal c) wire transfer d) Western Union.
The balance of the course fee must be paid by cash, PayPal or bank transfer directly to the training center on the first day of the course.
Deposit
US$ 700
to be paid in advance
+
Balance
US$ 595
to be paid on arrival
Accomodation Fees
The accommodation fees are not part of the course price and you are free to choose whichever accommodation option you prefer.
You are not obliged to use the accommodation provided by the school and you are welcome to make your own accommodation arrangements. If you choose to use our accommodation, it should be paid for either by cash, PayPal or bank transfer directly to the school at the start of the course.
per night
US$ 76
(to be paid on arrival)
To be booked directly through Extended Stay America