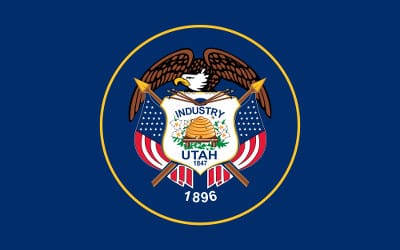 Join our TEFL/TESOL training course in Utah and you have the chance to spend a month in one of the most interesting states in America. Utah offers beautiful landscapes, including mountains, rivers, and red canyons. Utah's history goes back thousands of years with Native American tribes of the Ute-Aztecs and Navajo inhabiting and prospering the land. Today, Utah is an exciting destination for many domestic and international tourists due to its vibrant cities and beautiful landscapes. We welcome you to join our TEFL/TESOL training course in Utah to obtain one of the most valuable teaching qualifications out there.
The state's capital and largest city is Salt Lake City. The city is greatly influenced by the Mormon faith as Mormon settlers built their homes in the city in 1847. Salt Lake Temple was constructed shortly afterwards and it took 40 more years to complete the temple. Still today, Salt Lake City is a deeply spiritual place, especially around the temple. However, Salt Lake City also features great restaurants, bars, clubs and a variety of entertainment options you should not miss.
If you are looking for exciting urban escapes, consider one of the seven national monuments, five national parks, three national historic trails, or the two national recreation areas. As you can see, Utah is the ideal place to spend quality time outdoors and engage in physical activities. Whether you are looking for relaxing hiking routes, challenging hikes or relaxing lakes, you will find them in Utah. It is also the perfect destination to indulge in history, as there are countless fossils in the various parks throughout the state that tell a million-year-old history of the land of Utah. Bryce Canyon National Park is a great place to explore the famous rock hoodoos of Utah and Zion National Park is a popular destination for those looking for action-packed adventures, as you can go white water rafting in the canyons. The Great Salt Lake is the state's largest body of water covering more than a million acres. Water sports enthusiasts love spending time at Great Salt Lake, as it is the ideal place for swimming, boating, fishing and lazy paddling, for example.
Education is also a major reason why so many people visit Utah. Schools such as Utah State, the University of Utah or Southern Utah University are popular choices for American and international students looking for reputable higher education. Our training center in Salt Lake City offers you the best TEFL/TESOL course in the field. On top of that, your experience in Utah will open doors to countless exciting job opportunities in teaching English as a foreign language all over the world. Our local teacher trainers are looking forward to working with you and passing on their skills and knowledge from many years of ESL experience around the globe. You will not be disappointed when joining our in-class training in Utah.
Apply now & get certified to teach english abroad!