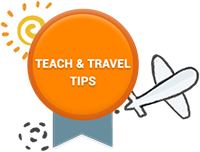 Thailand is always a popular choice for TEFL/TESOL teachers simply because of the huge amount of jobs on offer all over the country. As long as you are professional in your approach, possess a TEFL/TESOL certificate and a university degree then you should find it relatively easy to secure a teaching job.
In the major centres such as Bangkok and Phuket there are often more jobs on offer than there are available teachers as all state schools in Thailand have to employ at least one native English speaking teacher. This situation is ideal for prospective teachers as you often get to choose which particular school or job will suit you best. As Thai employers often consider appearances to be more important than actual classroom experience, most teachers start looking for jobs once they arrive in the country.
You will find jobs available at any time of the year in Thailand, although the biggest recruitment period is around the beginning of the school year in May. Teachers salaries are not particularly high compared to some other countries, however, the cost of living is also quite low so you should be able to earn enough to live a comfortable lifestyle. Salaries in state schools usually start at around 30,000 THB per month for a working week of between 40 and 50 hours. You will also find that the school calendar includes a considerable amount of paid holidays each year.
Teachers are given a great deal of respect in Thai culture so working here is usually a pleasurable experience, however, it is important that you are always professional in your approach to the job and are sensitive to cultural issues or this respect can be lost rather quickly.
EFL Jobs requirements in Thailand
To apply for most teaching Jobs in Thailand you will require a university degree and a TEFL/TESOL certificate. Teachers with classroom experience will sometimes have an advantage when applying for the country's better paid jobs but it is usually not an essential requirement.
In order to work legally in Thailand you will need a visa and a work permit which can be complicated to organise. However, as long as you commit to a minimum of a one year contract, most employers should aid you in the process of obtaining the correct documentation. You will need to bring the original copy of your degree certificate with you in order to apply for a work permit.
Other Types of EFL Jobs in Thailand
Although the biggest job market in Thailand is the country's state run school system, you will also find jobs on offer in international schools and private language schools in many parts of the country.
Many of the country's private language schools do not provide a fixed schedule and pay their teachers by the hour; you may also need to travel between your various clients. Sometimes these jobs can be obtained without having the usual qualifications required by law which means you will be working illegally which we obviously cannot endorse. If you do obtain a teaching job without having a university degree or TEFL/TESOL certificate you will be unable to apply for a work permit which means you will have to renew your visa by making regular trips across the border.
Often the best paying jobs in Thailand can be found in international schools and academies that follow a western style academic schedule. As these jobs are limited in number there is usually plenty of competition for each available position so you may find that some teaching experience will be necessary.
Questions to Ask your Employer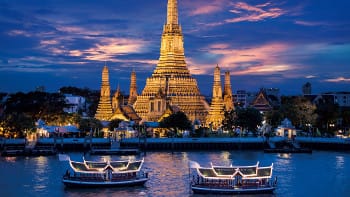 If you are offered a teaching job there are several questions you should always ask before accepting the position as working conditions are different in every school. Obviously, there are a few things you will need to be clear on including your rate of pay, how many hours you will be working, as well as any other benefits that you are entitled to such as travel expenses or a housing allowance. You should also ask questions regarding the availability of materials for lesson planning and what other teaching resources you will have access to. It is also advisable to enquire about any work permits or visas you will need and whether the school will help organise these for you. Finally, it is important that you have all the job details written down in the form of a contract.
Apply now & get certified to teach english abroad!