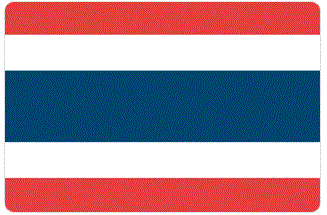 Capital city
Bangkok
Language
Thai
Currency
Baht
Typical TEFL teacher salary

30,000 Baht
Major TEFL locations
Bangkok
Chiang Mai
Phuket
Hat Yai
+ Country Wide
The Country
Thailand has an abundance of job opportunities for English language teachers. The large tourist locations, particularly Bangkok have more teaching jobs than available teachers. A qualified TEFL/TESOL teacher will have no trouble securing a teaching position anywhere in Thailand. The demand is huge as every state school employs a minimum of one native English teacher. In Thailand teachers are highly respected by their students (the order of respect begins with the King, followed by monks, teachers and parents) and students are usually enthusiastic and eager to learn. Salaries are generally quite low compared to some other Asian countries; although so are general living costs.
The qualifications required for the majority of positions teaching English in Thailand are a university degree (a specific area of study is generally not required) and a TEFL/TESOL certificate from a recognised company such as ITTT (which is the only TEFL/TESOL course in Thailand to be recognised by the Ministry of Education). Work related experience is generally not required but it can increase your salary. Once you have the required qualifications the best way to start your job search is by moving to Thailand. The majority of public, private and language institutions will not employ without meeting applicants in person. There are plenty of job opportunities in Thailand and these are found in the large number of schools located all around the country. Beware of some schools that are not what they claim to be as scams are not unheard of in certain areas. Tighter visa regulations now require you to bring your original qualification certificates and university transcripts with you to obtain a work permit.
TEFL Courses in Phuket
TEFL Courses in Ban Phe
TEFL Courses in Chiang Mai
TEFL Courses in Bangkok
TEFL Courses in Hua Hin
Sample Job offer for Teaching English in Thailand
"Our school located in Bangkok, Thailand requires an experienced native English speaking teacher. Our students are taught their subjects (English, Science, Math etc) in English. Usually a foreign teacher is required to teach on average 30 lessons per week or similar. We prefer applicants who are native English speaking teachers with at least a Bachelor's degree. Salary is 30,000–43,000 baht per month (dependent on experience). Accommodation off-site is available to employees hired from overseas who commit to a 12 month contract. You will receive reimbursement of a one-way airfare over the first twelve month period of employment and an additional reimbursement of a one-way airfare home at the end of the second twelve month contract. Paid holidays are 2.5 weeks in October, between Christmas and New Year and a summer break which is late March to early May. Accident and hospital insurance is also included."