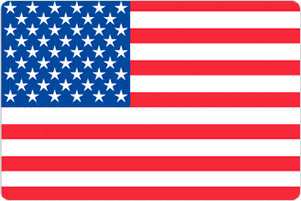 Situated between Los Angeles and San Diego, Orange County is a mix of small cities. From initially being a farming area it has seen major growth, beginning with the coming of the railroads. Its' proximity to LA in particular has led to the development of many schools, universities and world class attractions such as Disneyland. Orange County also has an excellent climate and some very famous beaches, particularly for the surfing community. The climate and attractions make this a popular choice for the tefl/tesol course as well as tourists from around the world.
One of the city areas, Anaheim is the location of Disneyland and this is just a short 30 minute drive from Irvine where the TEFL/tesol school is located. The beaches are also close by and with 40 miles of coast to choose from even non-surfers will be spoilt for choice. The nearby mountains also offer excellent hiking and sightseeing.
Overall, with all the attractions of a big city and the feel of a town, the Orange County center has a great deal to offer. Combine this with the excellent school and staff to help you through your TEFL/TESOL course, and it makes it an excellent choice for your studies.
Apply now & get certified to teach english abroad!
The School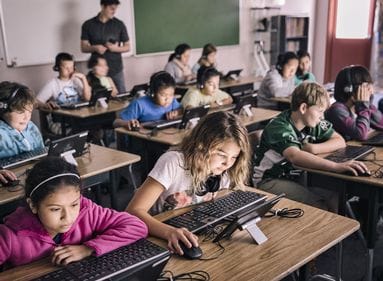 It is easy to locate the Orange County training center as it is situated opposite the University of California. It is a fully operational language school located in Irvine, a short hop from the coast and Disneyland. Courses usually run in the second week of the month and your classes are scheduled Wednesday to Friday between 5:30 p.m. and 10:30 p.m. and on Saturday and Sunday between 9:00 a.m. and 6:00 p.m.
As an operating language school you will have the benefit of applying your training to real English Language Learners (ELL's) which is a huge benefit to any TEFL/TESOL course. Class sizes for trainees typically are around 10 to 12, so small enough for individual attention, yet large enough for good interaction opportunities within the group.
The local area is well served by a variety of public transport options, restaurants, cafés and bars. The school itself is also well equipped with Wi-Fi, photocopying facilities and 10 well stocked classrooms.
Accommodation
As you might expect in an area so close to Disneyland, Irvine has a large range of accommodation options throughout the complete price spectrum. We can recommend one specific option on the basis of, price, location and previous trainee experiences.
These are studio style apartments located fairly close to John Wayne Airport. The apartments offer a private kitchen stocked with, a microwave, coffee maker and refrigerator. There are also laundry facilities and access to Wi-Fi. These rooms are located near to the training centre and therefore offer a good option for your stay while taking your TEFL/TESOL course.
Once your place on our course in Orange County has been confirmed, all the details you need to make a final decision on accommodation will be provided.
Course dates
2020
13 May 2020 - 17 May
15 July 2020 - 19 July
9 September 2020 - 13 September
18 November 2020 - 22 November
Course fees
The total price is divided into: deposit and balance.
The deposit may be paid via a) credit card b) Paypal c) wire transfer d) Western Union.
The balance of the course fee must be paid by cash, PayPal or bank transfer directly to the training center on the first day of the course.
Deposit
US$ 700
to be paid in advance
+
Balance
US$ 595
to be paid on arrival
Accomodation Fees
The accommodation fees are not part of the course price and you are free to choose whichever accommodation option you prefer.
You are not obliged to use the accommodation provided by the school and you are welcome to make your own accommodation arrangements. If you choose to use our accommodation, it should be paid for either by cash, PayPal or bank transfer directly to the school at the start of the course.
per night
US$ 99
(to be paid on arrival)
To be booked directly through Extended Stay America