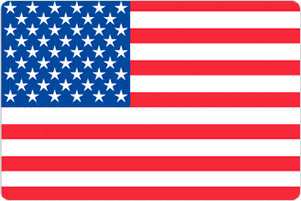 Madison is a great location to start your career teaching English as a foreign language. The city was founded in 1837 and named after former president James Madison. Soon after, the city opened the University of Wisconsin and experienced a population boom. Still today, the university is an important part of the city and is even ranked in 50th place on the World University Rankings. Due to Madison being a central hub for education, it is no wonder that taking our tefl/tesol training program here is a popular choice with our trainees.
Besides its important educational facilities, Madison is a city filled with natural beauty. The area around the city is influenced by four distinct lakes, Lake Mendota, Lake Monona, Lake Kegonsa, and Lake Waubesa. Before the first american settlers arrived, this area was home to Native Americans of the Ho Chunk tribe. They took advantage of the rich surroundings and prospered due to the closeness of the four lakes. Still today, Madison is a premier destination for outdoor enthusiasts. Leisure activities, such as kayaking, fishing and swimming are among the most popular. If you don't want to get wet, you can indulge in the beautiful natural scenery by following over 200 Miles of biking and hiking trails.
If you are looking to dive into local history and culture, be sure to stop by the Museum Mile, leading all the way from the Capitol building to the campuses of the University of Wisconsin. Here, you get the chance to explore various fascinating museums and exhibition halls, there is something for everyone. In the evenings, why not enjoy a play performed at the renowned Forward Theater Company? Madison combines nature with culture and does it like no other.
Our professional teacher trainers will work closely with you to ensure you achieve your goal of becoming a qualified ESL teacher. At our training center, you have access to all the facilities you will need during your training, including printers, photocopiers and computers with internet connection. After completing the course, you will not only hold in your hand an internationally recognized teaching qualification, but you will also be ready to teach in your own classroom as a confident and creative new teacher. Upon completing the course, you will have access to our exclusive post-course services. Our staff will help you with resume writing, job-hunting and interview preparation to make sure you land your dream job teaching English abroad. Join our training program in Madison and take the first step towards your international teaching career!
Apply now & get certified to teach english abroad!
The School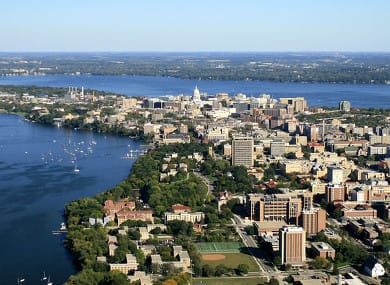 Madison is a city filled with beautiful landscapes that attract thousands of visitors every year. Domestic and international travellers both flock to Madison to take in its stunning scenery and engage in a range of exciting outdoor activities. Whether it is hiking, biking, swimming or kayaking, nature lovers will find a lot to do here in the city. Madison is not only a great place to take a vacation, it is also the perfect location to take a TEFL/TESOL training course.
Our training center is located in the center of the city in a modern, comfortable building. The classrooms are clean and spacious and offer all the facilities you need during your training. Our experienced teacher trainers provide trainees with expert advice and assistance throughout the entire course.
Each class of TEFL/TESOL trainees only includes up to 10 people, making it easy for our trainers to focus on everyone's individual needs. This way, every trainee will rapidly develop and increase their teaching skills. In week three of the course program, every trainee will also have the opportunity to teach their own ESL classes, on Wednesday from 5:30 a.m. to 10:00 p.m. and on Saturday from 9:30 a.m. to 5:00 p.m.
Accommodation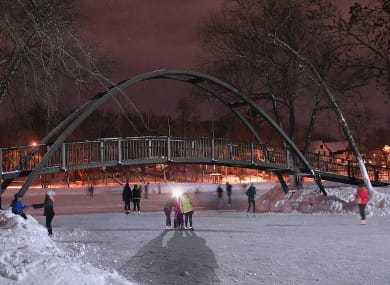 Every year, Madison lures in thousands of local and international tourists due to its fascinating scenery, entertainment facilities and cultural attractions. The area is a popular tourist destination during every season among people from near and far. That is why Madison is also home to a wide range of different accommodation options.
If you decide to come to Madison to take your TEFL/TESOL training course, we can offer you a variety of comfortable housing options. Many of our trainees stay at the America Inn Lodge Madison West with free internet, breakfast and parking. Others have also enjoyed staying at the Sheraton Madison Hotel which offers free internet and parking facilities.
Should you wish to receive more information on these and other housing options, please contact us and we will make the necessary arrangements for you. We wish you a pleasant stay on our course in Madison.
Course dates
Course fees
The total price is divided into: deposit and balance.
The deposit may be paid via a) credit card b) Paypal c) wire transfer d) Western Union.
The balance of the course fee must be paid by cash, PayPal or bank transfer directly to the training center on the first day of the course.
Deposit
US$ 700
to be paid in advance
+
Balance
US$ 595
to be paid on arrival
Accomodation Fees
The accommodation fees are not part of the course price and you are free to choose whichever accommodation option you prefer.
You are not obliged to use the accommodation provided by the school and you are welcome to make your own accommodation arrangements. If you choose to use our accommodation, it should be paid for either by cash, PayPal or bank transfer directly to the school at the start of the course.
per night
US$ 69
(to be paid on arrival)
To be booked directly through Motel 6