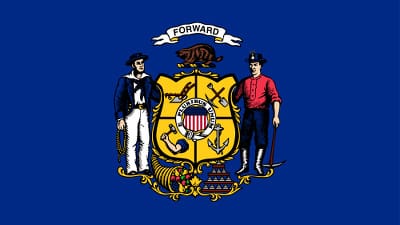 Sign up for our TEFL/TESOL course in Wisconsin and spend a month in one of America's most beautiful areas. Visitors and residents of Wisconsin enjoy the state's beautiful natural wonders, such as over 7,400 streams and rivers stretching across the state for over 26,000 miles. Due to the favorable climate, Wisconsin is ideal for farming and is often called "America's Dairyland" because it is home to the largest producers of dairy products in the country. If you join our in-class TEFL/TESOL program in Wisconsin, you can take advantage of all that the state has to offer while obtaining your teaching qualification.
The state of Wisconsin has a shoreline at Lake Superior, one of the most visited areas in the state. The lake offers plenty of relaxing hotels, resorts and cozy B&Bs, making it the ideal location for a getaway. Chippewa Valley is the perfect place if you are looking for premier hiking trails and beautiful natural landscapes. The valley is very close to Lake Superior and the perfect place to spend some time outdoors in the warmer months of the year. Another popular destination are the Apostle Islands. They are said to be the best place for kayaking and fishing in the area.
The southern part of Wisconsin features glaciers and deep valleys, as well as a long shoreline at the Mississippi. Here, you will also find picturesque trails for hiking and biking, as well as countless lovely towns along the river. This part of Wisconsin is filled with hotels, resorts and family-owned B&Bs who are waiting to welcome you for a relaxing getaway where you can completely forget the hustle and bustle of the city. On top of that, you can have some fun at horse racetracks and swing the club at various golf courses in the area.
The central part of Wisconsin is often referred to as "The Waterpark Capital of the World". For example, Noah's Ark is the nation's largest water-themed park and located in central Wisconsin. The state capital of Madison is not far from the waterpark and also offers beautiful attractions to residents and visitors. The capitol building, Old World Wisconsin, Stonefield, Sylvanus Wade House and Madeline Island Museum, are attractions you shouldn't miss in Madison. Madison also boasts a lovely old town center with some of the oldest homes in the state.
Our training center in Madison is conveniently located in central Wisconsin. From there, you can easily get to other attractions across the state. You will have a great time joining our in-class training program in Wisconsin and our local teacher trainers will assist you along the way. After graduating, you will hold in hand an internationally recognized teaching certificate and can start your career of teaching English as a foreign language.
Apply now & get certified to teach english abroad!