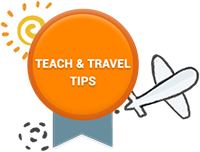 Indonesia is a popular choice for English language teachers as there are always plenty of jobs on offer due to the country being the fourth most populated in the world. In some areas there is often a shortage of qualified teachers for the amount of jobs available, which is obviously good news for prospective teachers. Throughout much of Indonesia you will find teaching jobs in both private and state run schools.
The centre of the country's TEFL/TESOL industry is located in the capital city Jakarta, although you will also find many positions available throughout the main island of Java. Another popular choice with foreign teachers is the tourist haven of Bali, although you may find there is plenty of competition for jobs here.
English teaching Jobs in Indonesia are often advertised via TEFL/TESOL related websites which does allow you to start your job search from within your home country. If you are offered a teaching job there are several questions you should always ask before accepting the position. Obviously, there are a few things you will need to be clear on including your rate of pay, how many hours you will be working, as well as any other benefits that you are entitled to such as travel expenses. You should also ask questions regarding the availability of materials for lesson planning and what other teaching resources you will have access to. It is also advisable to enquire about any work permits or visas you will need and whether the school will help organise these for you. Finally, it is important that you have all the job details written down in the form of a contract.
It is quite common for Indonesian schools to supply their teachers with pre-arranged accommodation. However, it is a good idea to inspect any accommodation before you sign up for the job as the standard is not always particularly high. Teaching jobs that provide a housing allowance instead of arranged accommodation are often a better option.
EFL Job Requirements
Some of the higher end teaching positions in Indonesia will require a university degree but the majority of positions are less restricted. Requirements for job applications do vary from school to school but you will often find that a sense of humour and a positive outlook are all you will need to secure a teaching position. However, to apply for a work visa in Indonesia you will require a good quality TEFL/TESOL certificate.
Immigration laws in Indonesia require you to have a return ticket to gain entry into the country. Most employers here tend to reimburse this expense during your term of employment, with half being paid after three months and the remainder at the end of your contract.
EFL Job Expectations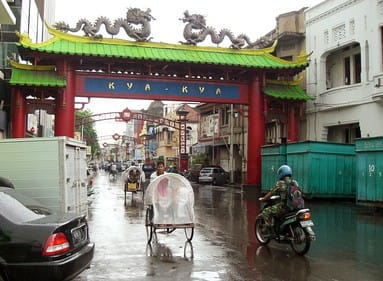 Teaching jobs in Indonesia often pay a bit less than some other countries in the region, although the low cost of living in most parts of the country tends to balance this out. While you might not be able to save too much money, Indonesia is still a great country to start your teaching career due to the wide array of jobs on offer.
Apply now & get certified to teach english abroad!