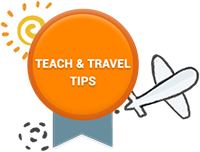 There is a high demand for English teachers throughout Argentina which makes it a great destination for new graduates to begin their teaching careers. If you have a good quality TEFL/TESOL certificate you should be able to secure a teaching position in most parts of Argentina, however, you will probably find that the job market in Buenos Aires is more competitive than the rest of the country. There are plenty of jobs to be found in the capital city but you will need to work hard to secure the more desirable positions as the city is very popular with foreign teachers.
Classrooms in Argentina usually contain a mixture of people from different professions, social groups and age ranges which makes it the perfect place to gain valuable teaching experience.
There are many different ways to find a teaching Job in Argentina. However, the most straightforward method is to simply make contact with as many English language schools that you can find, even if they are not actually advertising for new staff members. You can use local newspapers, online language school directories, yellow pages and TEFL/TESOL related websites to build a list of schools in the area.
Once you have a list of schools you should telephone each one first so you can introduce yourself to the school's director or head of human resources. You can then follow up on this contact by sending them an up to date resume and a recent photograph. If the schools you contact are not currently looking for new teachers you should still keep in touch with them as new positions often become available at short notice.
One way you can get ahead of the competition is by actually being in the area where you are looking for work, you will find that being immediately available for interviews is always an advantage. It also allows you to make contact with the local expat community who are often the best source of information regarding jobs in the area.
Questions to Ask TEFL/TESOL Schools
If you are offered a teaching job there are several questions you should always ask before accepting the position. Obviously, there are a few things you will need to be clear on including your rate of pay, how many hours you will be working, as well as any other benefits that you are entitled to such as travel expenses or a housing allowance. You should also ask questions regarding the availability of materials for lesson planning and what other teaching resources you will have access to. It is also advisable to enquire about any work permits or visas you will need and whether the school will help organise these for you.
EFL Job Expectations
In recent years the argentine economy has significantly recovered from a long period of economic trouble. This recovery has had a positive impact on the general wealth of the country but it has also led to an overall increase in living costs. Because of this, teachers often find they are unable to save as much money as they would in some other countries in the region. However, other aspects of life here such as the laidback lifestyle, the wide variety of culture and nightlife, as well as the welcoming people often make up for this.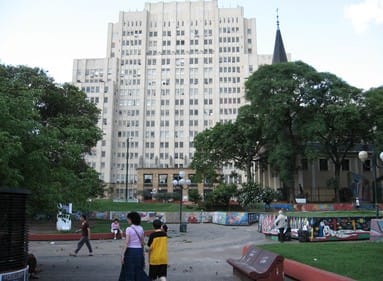 In Buenos Aires in particular, many teachers have to start their teaching career in a less desirable job that only offers part time hours, early morning or evening classes or simply as cover for sick teachers. It is not unusual for schools to give new teachers limited hours in order to test their ability and their commitment to the job. However, if you act professionally and work hard in the classroom you should see your schedule improve.
Apply now & get certified to teach english abroad!