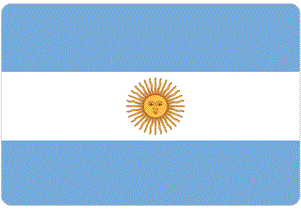 Capital city
Buenos Aires
Language
Spanish
Currency
Peso
Typical TEFL teacher salary

US$15 per hour
Major TEFL locations
Buenos Aires
The Country
Argentina is a great location for freshly trained English teachers to develop their newly acquired teaching skills. Demand in Argentina for the English language is growing as is the demand for English teachers. Despite recent economic issues, Argentina is still a great country to teach English as it is now a much cheaper location. Finding a teaching job in Buenos Aires and other large cities shouldn't be difficult due to the demand there for TEFL/TESOL qualified English language teachers.
There are a number of ways to find positions teaching English in Argentina and learning these ways will stand you in good stead for finding a TEFL/TESOL position worldwide. Contact as many language schools as possible by searching for internet sites advertising jobs for English teachers and by also looking at school information pages, online newspapers, school directory registers and the yellow/white pages. Contact the school to introduce yourself before forwarding a current copy of your CV/resume along with a photograph. If the school has no teaching vacancies, make a diary note to contact them again in a few weeks. You should also ensure that you know the important questions to ask employers regarding salary details, whether you will be teaching at a school or a work place, as well as questions about visa and work permit requirements etc.
Initially, when you are first employed teaching English in Argentina the school may only offer you a few hours of work per week. You could also be asked to lead small classes or cover for sick colleagues, this is usual for teachers in Argentina. Schools often like to monitor your classroom performance and reliability before they offer you a full time post. Salaries can differ between schools depending on what sort of class you are teaching. One-to-one classes usually pay less than group classes. Currently the hourly rate is 4 to 7 US dollars.
By getting to know people you can also find classes teaching English in Argentina. Practically any social situation can provide you with an opportunity to find students. Try talking to people in clubs, bars and restaurants or on public transport, many teachers have found students this way. If you are good at teaching and your students enjoy their lessons, they may well recommend you to relatives and friends.
Traditionally, English teaching positions were more difficult to find in Argentina than in most other Latin America countries due to economic and political issues, as well as the country's sizable English speaking population. However, in more recent years employment opportunities in Buenos Aires and other big cities all over Argentina have grown considerably.
TEFL Courses in Buenos Aires
Sample Job offer for Teaching English in Argentina
"TEFL teacher required at our school in Carlos Casares (small town near Buenos Aires)
This position is for young TRAINED English teachers who are team players, have a positive outlook and are seeking new challenges. Practical language teaching experience preferred, however training can be offered while working."