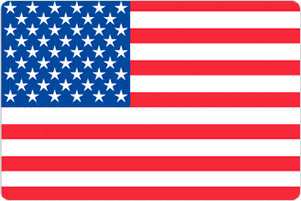 If you decide to join our In-class tefl/tesol program in sunny Orlando, you will spend four exciting weeks in one of America's hottest cities. Become a qualified English teacher while soaking in the sun in Florida. In your free time, be sure to visit the many beaches and Orlando's theme parks.
Join our four-week course and you will be able to visit a different theme park each weekend. Home to Disneyworld, The Wizardly World of Harry Potter, Animal Kingdom and more, you will never get bored in Orlando. Take a bus to the splendid coast and enjoy some of the finest beaches in the Usa. Orlando has got it all.
Apply now & get certified to teach english abroad!
The School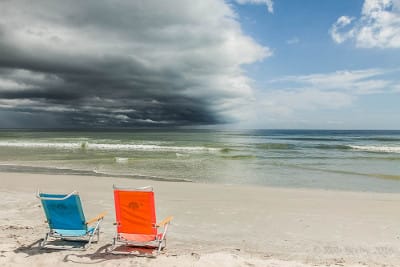 There are many fascinating cities in the USA and Orlando, Florida, is definitely one of them. The city offers a lot of historic sites and thrilling attractions. Especially the many themed parks attract millions of visitors from across the world every year. Disneyworld, The Wizarding World of Harry Potter and Universal Studios are among the most famous parks located in Orlando. However, not only the parks are what makes Orlando a great city to spend time in. Lake Eola is the perfect place to relax and spend time outside. If you are looking for a fun city to take your TEFL/TESOL course in, Orlando is definitely worth visiting
Our training center is equipped with all the tools you will need to become a confident English teacher. Our equipment includes printing and photocopying facilities, computers, wireless Internet and teaching resources. Our school is located in the center of the city connected to public transportation making it easy to explore the city of Orlando after classes.
Our teacher trainers have worked as ESL teachers across the globe and are happy to pass on their knowledge to recruit the best English teachers in the field. During your course, you will receive constant feedback and personal assistance from our trainers to ensure you will achieve the best results possible.
Accommodation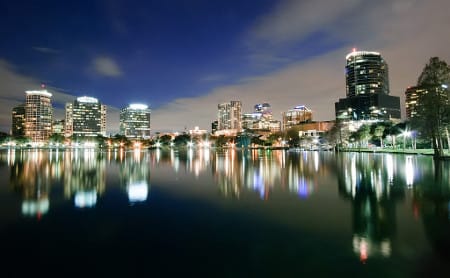 Due to Orlando's popularity, the city offers a wide variety of accommodation options to its visitors. Not only can you find relaxing resorts and spa hotels in Orlando, but all kinds of housing types for all budgets. Because of this, we are happy to recommend various accommodations we have been working with over the past years.
Whatever your personal preference and budget, we can recommend suitable accommodation. For example, you can select the following options: furnished apartments, shared housing, dorm rooms, hotel rooms and homestay at a local family home. On top of that, the providers offer special rates to all trainees.
Upon successful course registration, we will provide you with detailed information on all our recommended housing providers. Should you have further questions regarding accommodation in Orlando, please contact us.
Course dates
2020
24 June 2020 - 28 June
5 August 2020 - 9 August
4 November 2020 - 8 November
Course fees
The total price is divided into: deposit and balance.
The deposit may be paid via a) credit card b) Paypal c) wire transfer d) Western Union.
The balance of the course fee must be paid by cash, PayPal or bank transfer directly to the training center on the first day of the course.
Deposit
US$ 700
to be paid in advance
+
Balance
US$ 595
to be paid on arrival
Accomodation Fees
The accommodation fees are not part of the course price and you are free to choose whichever accommodation option you prefer.
You are not obliged to use the accommodation provided by the school and you are welcome to make your own accommodation arrangements. If you choose to use our accommodation, it should be paid for either by cash, PayPal or bank transfer directly to the school at the start of the course.
per night
US$ 69
(to be paid on arrival)
To be booked directly through Motel 6