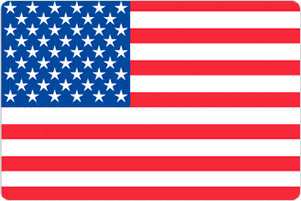 It is difficult to write anything new about New York. As the United states' biggest city with a population of around 8.5 million, there is obviously a diverse mix of people and rather a lot to do in your free time away from your tefl/tesol course. It is claimed there are over 800 different languages spoken in New York which gives you some idea of the diverse culture.
If you have never been to New York it is worth looking through some form of Guide to recommended sights and how to get there safely and cheaply. As with any major metropolis catering for high numbers of tourists, a little pre-knowledge can go a long way. Bear in mind that your course trainers will have vast experience of the city and will therefore be an excellent resource for trip advice.
If you like to spend your time seeing the sights or watching the latest Broadway spectacular you will not be disappointed with NYC. When it comes to study time our trainers will help you finish the course and leave you feeling well prepared for your job as a qualified English teacher. With all this in mind, it is easy to see why our New York City TEFL/tesol course is one of our most popular courses year after year.
Apply now & get certified to teach english abroad!
The School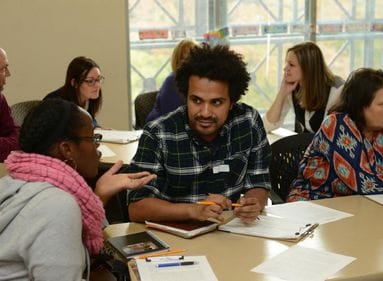 The New York training center is ideally located in midtown Manhattan, which is near to Madison Square Garden. The training center is a fully operating English language teaching school which gives you the opportunity to teach real English Language Learners (ELL's), a very important part of any TEFL/TESOL training course.
Typical numbers of trainees on a course are kept small enough to get individual attention when needed, but also large enough for group interaction. The school itself has 14, modern, well equipped classrooms and a resource library which is also well stocked. An in-house refreshments area supplies tea and coffee and a small shop sells a range of snacks. The school also has Wi-Fi and photocopiers for trainee use.
Teaching times for your TEFL/TESOL course are Wednesday to Friday between 5:30 p.m. and 10:30 p.m., then over the weekend between 9:00 a.m. and 6:00 p.m. on both Saturday and Sunday.
Accommodation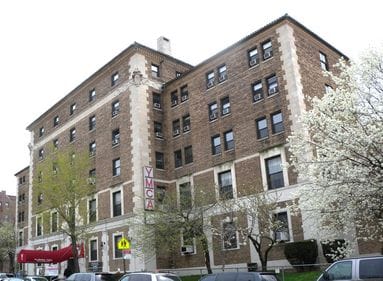 As you might expect of an area deeply involved with tourism, New York City has a large range of accommodation options throughout the complete price spectrum. We can recommend two options on the basis of price, location and previous trainee experiences.
The YMCA Guesthouse has a choice of rooms, as well as excellent facilities including swimming pool, fitness center, onsite café and Wi-Fi internet. The other recommendation is studio-style apartments in the same area. The apartments offer a private kitchen stocked with a microwave, coffee maker and refrigerator. There are also laundry facilities and access to Wi-Fi. These rooms are located near to the training center and therefore offer a good option for your stay while taking your TEFL/TESOL course.
All our trainees are eligible for discounted room rates at both of our recommended options when booked through our New York training center. Once your place on our course in NYC has been confirmed, all the details you need to make a final decision on accommodation will be provided.
Course dates
2022
13 July 2022 - 18 July
19 October 2022 - 23 October
Course fees
The total price is divided into: deposit and balance.
The deposit may be paid via a) credit card b) Paypal c) wire transfer d) Western Union.
The balance of the course fee must be paid by cash, PayPal or bank transfer directly to the training center on the first day of the course.
Deposit
US$ 700
to be paid in advance
+
Balance
US$ 595
to be paid on arrival
Accomodation Fees
The accommodation fees are not part of the course price and you are free to choose whichever accommodation option you prefer.
You are not obliged to use the accommodation provided by the school and you are welcome to make your own accommodation arrangements. If you choose to use our accommodation, it should be paid for either by cash, PayPal or bank transfer directly to the school at the start of the course.
per night (average)
US$ 65
(to be paid on arrival)
To be booked directly through YMCA Guest House Flushing