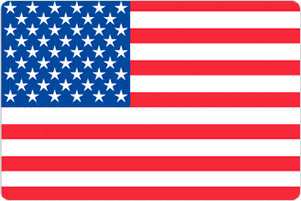 Santa Monica is nestled between the coast on one side and the huge city of Los Angeles on all other sides. It is a city favored by an eclectic range of personalities, among them famous media stars and superstars, both as a home and for visits at the weekend.
With an excellent climate and a beautiful coastal location it provides for a large range of outdoor activities, pretty much year-round, based on a beach culture. The beachfront is almost four miles long and boasts many attractions, such as the pier from a bygone era. There are Plenty of parks to enjoy and green spaces for a picnic, as well as the more hectic pursuits found in many 'seaside' cities. It is also home to 'Muscle Beach' an iconic tourist attraction.
The city of Santa Monica is well served by air, road and rail networks, and the proximity all around it to the greater Los Angeles area provides for an interesting comparison of two adjacent cities. Hollywood, not just the sign but the location, still attracts many visitors from around the world who are keen to see 'the real thing'. Culture also abounds with excellent museums and art galleries, including the famous Getty Center.
If you are looking for a training center which can provide excellent staff and facilities to Guide you through your tefl/tesol certificate course, and in addition a stunning location in terms of the vast array of extra activities available, then Santa Monica will not disappoint you.
We look forward to welcoming you onto our TEFL/tesol course, here in California.
Apply now & get certified to teach english abroad!
The School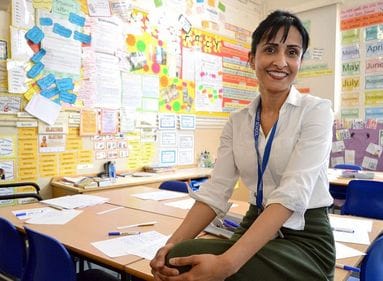 The Santa Monica school is located in the downtown area of the city and is close to both the beach and other attractions of interest. This also gives the school easy access to a range of public transport options.
The school has excellent, modern facilities, including Wi-Fi throughout the building. There are also ten fully resourced classrooms and a refreshment area for that welcome cup of coffee or tea, with a small shop selling snacks. Food of all kinds can be found nearby in a variety of restaurants and cafes.
The TEFL/TESOL certificate course generally has around ten trainees per course giving the trainees plenty of opportunity for peer interaction, but small enough to allow for individual attention. Classes run, Wednesday through Friday between 5:30 p.m. and 10:30 p.m., then Saturday and Sunday between 9:00 a.m. and 6:00 p.m.
The Santa Monica center is a fully operational language school, which will allow you to practice your newly acquired knowledge and skills in a realistic setting, with real English language learners. The importance of this cannot be over-stressed.
Accommodation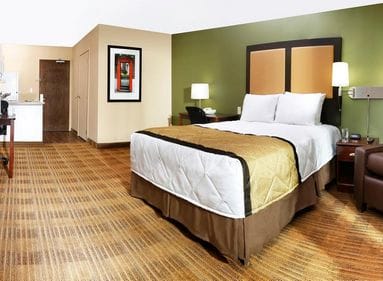 It is difficult to give a clear conceptual idea of just how big the Los Angeles area is. Suffice to say that it can take many hours to get from one place to another. You are free to choose the type and location of your accommodation for the TEFL/TESOL course, but we would recommend that you find somewhere near to the school, for the above reason.
The range of options is vast but there is one local choice that previous trainees have recommended should you want help in making that choice. This accommodation consists of an apartment-style room, which includes a well equipped kitchen thus allowing you to prepare your own meals. This option also includes a complimentary breakfast and Wi-Fi.
Once your course booking has been completed we will provide full details of the accommodation.
Course dates

Coming soon...
We are presently in the process of establishing a new course in Los Angeles California and therefore there are currently no dates available for this location. We anticipate that the course should be running here within the next 6-8 months. If you would like to attend a course at this location, please let us know and we will send you full information you as soon as the course dates are finalized.
Please check out our other course locations if you wish to attend a course before this one becomes available...
Course fees
The total price is divided into: deposit and balance.
The deposit may be paid via a) credit card b) Paypal c) wire transfer d) Western Union.
The balance of the course fee must be paid by cash, PayPal or bank transfer directly to the training center on the first day of the course.
Deposit
US$ 700
to be paid in advance
+
Balance
US$ 595
to be paid on arrival
Accomodation Fees
The accommodation fees are not part of the course price and you are free to choose whichever accommodation option you prefer.
You are not obliged to use the accommodation provided by the school and you are welcome to make your own accommodation arrangements. If you choose to use our accommodation, it should be paid for either by cash, PayPal or bank transfer directly to the school at the start of the course.
per night
US$ 69
(to be paid on arrival)
To be booked directly through Motel 6 LAX