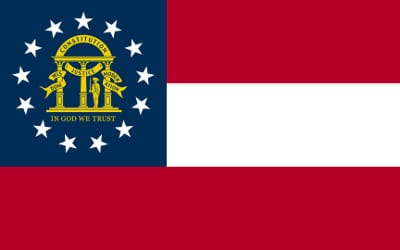 Georgia is the ideal place for your TEFL/TESOL training course. Home to exceptional nature, long history and vibrant cities, Georgia has got it all. The last of the original Thirteen Colonies features a collection of historic landmarks and buildings you cannot find elsewhere. On top of that, the state's scenery is influenced by the majestic Blue Ridge Mountains in the north and the long Atlantic Coast in the east, where you can engage in countless outdoor activities and found beautiful urban escapes year-round. That's why Georgia is a great location to take your TEFL/TESOL course.
Beautiful nature and untouched preserves are what attracts most visitors to Georgia. Go out and hike, bike or rent an off-road vehicle, and you will be able to take in Georgia's nature to the fullest. Along your journey, you will pass gorgeous state and national parks with tall pine trees, patches of wildflowers and splendid Atlantic beaches. On top of that, countless historic artifacts and landmarks bear witness to the long and exciting history Georgia has been experiencing for thousands of years. Cumberland Island National Seashore is one of the most exciting locations in the state as it features tall sand dunes, beautiful beaches and bays and charming coastal towns. Adventurers will especially enjoy the northern part of the state where they can hike, trek, or take off-road vehicles onto the 80 miles of trails of the Appalachians. If you are a fan of water sports, visit Chattahoochee River and go swimming, fishing, kayaking or sailing. Most visitors enjoy this part of Georgia so much that they don't leave but decide to stay a couple of days on the many camping grounds or at the cozy cabins.
In Georgia, history seems to become alive, especially when visiting the many historic buildings. Old Fort Jackson is a great example of such a structure. Built in 1808, it is the oldest standing brick fortification in Georgia today and was used to fend off enemies coming by ship on the Savannah River. Another interesting historic location is the Old Governor's Mansion that was home to several governors in the years from 1839 until 1868. Today, it is a major tourist attraction and one of the most visited locations in Georgia.
Georgia's many cities are also worth a visit. Whether you visit Savannah, Columbus, Augusta or Atlanta, fact is that you will find welcoming people, delicious eats and lots of history. Moreover, Georgia's cities are very green and offer plenty of leisure choices for its residents and visitors. That is another important factor to consider when deciding to join an in-class TEFL/TESOL program.
Out training center is located in downtown Atlanta, the capital of Georgia. The city offers plenty of attractions, entertainment and suitable housing options to students. Our local staff cannot wait to meet you and start working with you on getting TEFL/TESOL certified.
Apply now & get certified to teach english abroad!