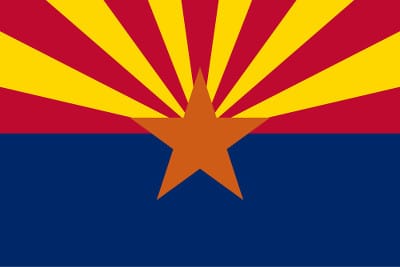 Our training center in Arizona welcomes you to spend four thrilling weeks in one of America's most exciting states. Arizona has a long history with great influence in the copper industry, which is why the state is also called "The Copper State". There are still countless historic mining towns all across the state are worth a visit. On top of that, Arizona is home to exceptional natural scenery, such as the Grand Canyon National Park. The park has been a UNESCO World Heritage Site since 1979 and is the most visited canyon in the United States. If you join our training course in Arizona, you have four weeks to explore all that the state has to offer.
Besides the Grand Canyon, there are numerous other natural wonders you can visit in Arizona. Sedona National Park, for example, features a great selection of sandstone formations that formed over millions of years. The Apache and Yavapai Native American tribes also lived in peace in this part of Arizona thousands of years ago. Besides the beautiful red, orange and yellow sandstones, the park also has a collection of waterfalls that you can also relax in. Oak Creek Canyon is another popular park and quite different from Sedona and the Grand Canyon as it has lush trees and bushes as well as creeks and rivers flowing through its depths. All of the parks invite visitors to hike, bike, ride on horseback or even rock climb.
Throughout Arizona, there are more than 30 state parks and 22 national parks you have the opportunity to explore. This is what makes Arizona the perfect destination if you like to spend your time outdoors. The many canyons are ideal for long hikes or bike tours, and Arizona's rivers and lakes make it easy to cool down from the heat and engage in water activities, such as kayaking, swimming, jet skiing and even freshwater fishing. You can even go whitewater rafting in the big canyons.
Phoenix is the largest metropolis in the state and offers great sites and attractions to its visitors. It is true that you can find some of the best shopping facilities in the city, such as Biltmore Fashion Park or Kierland Commons. Phoenix is not only a vibrant city with exciting restaurants, nightlife, and entertainment options, but it's also a place where you can find relaxation at parks, spas and resorts, for instance. Some of the city's other attractions include the Musical Instrument Museum, Frank Lloyd Wright's winter home, and the Odysea Aquarium.
Arizona is also a state with high-quality educational programs and renowned schools. Northern Arizona University, for example, operated over 36 campuses across Arizona. Our training center in the state offers the best TEFL/TESOL courses in the field. Our teacher trainers are hoping to share their skills and knowledge from years of experience in ESL abroad with you during your training.
Apply now & get certified to teach english abroad!