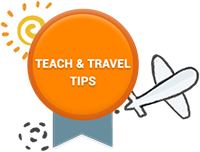 In recent years the Vietnamese economy has grown at a rapid pace due to various factors such as an increase in foreign investment and a boom in the tourism industry. At the same time these factors have also led to a similar growth in the TEFL/TESOL industry in many parts of the country. The country's major cities such as the capital Ho Chi Minh (formally Saigon), the northern centre of Hanoi and the major port city of Da Nang offer plenty of good opportunities for teachers with a TEFL/TESOL certificate.
Salaries for teaching Jobs in Vietnam are relatively high in the major cities, particularly when you consider the low cost of living. However, paid teaching work is much harder to find in the country's more rural areas so teachers looking to work away from the major cities will probably need to settle for a volunteer based position. Working as a volunteer could be a good choice for many teachers as it will provide you with plenty of valuable teaching experience, as well as the opportunity to experience the country's more traditional way of life.
Teachers are given a great deal of respect in Vietnamese culture so working here is usually a pleasurable experience, however, it is important that you are always professional in your approach to the job and are sensitive to cultural issues or this respect can be lost rather quickly. As education is highly valued in Vietnam you will also find that your students are usually highly motivated to succeed in the classroom.
English teaching jobs in Vietnam are often advertised via TEFL/TESOL related websites which does allow you to start your job search from within your home country. However, most people begin job hunting once they actually arrive in their preferred area.
As conditions vary so much from one school to the next it is important that you research each employer to make sure that they have a good reputation. You can do this by utilising internet forums that are dedicated to TEFL/TESOL teaching, as well as by talking to other teachers in the local area. Once you have identified the schools that you are interested in you can simply visit them all so you can introduce yourself in person. When you visit a school you need to make sure that you are dressed in a professional manner and that you have a resume with you. You should also have a lesson plan prepared as you may be expected to teach a practice lesson.
Questions to Ask your Employer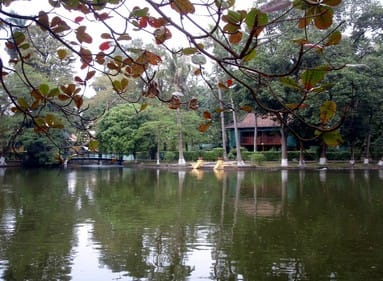 If you are offered a teaching job there are several questions you should always ask before accepting the position. Obviously, there are a few things you will need to be clear on including your rate of pay, how many hours you will be working, as well as any other benefits that you are entitled to such as travel expenses or a housing allowance. You should also ask questions regarding the availability of materials for lesson planning and what other teaching resources you will have access to. It is also advisable to enquire about any work permits or visas you will need and whether the school will help organise these for you. Finally, it is important that you have all the job details written down in the form of a contract.
Apply now & get certified to teach english abroad!