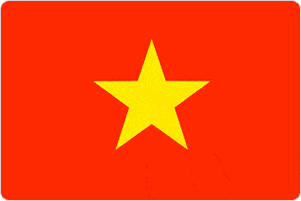 Capital city
Hanoi
Language
Vietnamese
Currency
Vietnamese Dong
Typical TEFL teacher salary

US$15 (242,025VND) per hour
Major TEFL locations
Ho Chi Minh City
Hanoi
The Country
Vietnam has experienced a difficult past, however, the country has now stabilised and foreign investments and companies have begun to arrive in Vietnam over the last few years. As a result of this international boost, demand to learn the English language has increased. In the business area of Ho Chi Minh City (Saigon), the cultural capital Hanoi and the eastern sea port city of Da Nang, attractively paid positions are easy to find. Salaries are high when compared with living costs in Vietnam. Although, away from the cities the majority of teaching work is voluntary and there are many organisations available to help you in your job search.
When you arrive in Vietnam you should be aware of the many cultural differences, although TEFL/TESOL teachers are generally warmly welcomed into the local community. Vietnamese society holds a high regard for teachers. Students are generally polite, well mannered and keen to get to know you. The majority of students regard English as essential for a prosperous career in the future so they are very eager to learn. To secure a teaching position in Vietnam we advise you to go there, however, you can do your homework by researching schools before you go. Once you arrive in the country we advise you to visit the schools you have researched and hand in your CV/resume in person, making sure you are smartly dressed. You may be called for an interview or asked to teach a class as a trial. You can also find out about teaching opportunities by talking to current teachers.
TEFL Courses in Ho Chi Minh City
TEFL Courses in Hanoi
Sample Job offer for Teaching English in Vietnam
"Placement organisation seeks an English teacher with a TEFL Qualification who is looking to progress their EFL career in Vietnam. The school emphasises professional development and excellent teaching standards. Salary is US$ 1160–1500 per month, which is dependent on experience and qualifications. Medical insurance allowance is US$ 550 per year. The school also offers a flight allowance of US$ 500 a year to be paid at the end of the contract, an end of year bonus is paid at a rate of US$ 1 for every teaching hour over the year, 20 days paid annual holiday and an extra 8 days paid for national holidays."