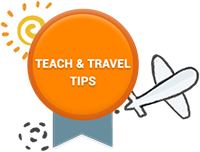 There are always EFL Jobs available in many areas of Peru, although the most plentiful job market can be found in the country's capital city, Lima. Unfortunately the country's reputation as a teaching destination has been knocked in recent years by concerns regarding low salaries, safety issues and problems obtaining work visas. Despite these issues, many teachers are still drawn to the country as it offers a wide variety of attractions such as tropical jungles, beautiful beaches and the impressive Andes mountain range. When you also consider the friendly nature of the local people and the country's fascinating culture, it is clear that Peru is a destination worth considering.
The best way to find a suitable teaching job is to start looking at schools in your chosen area once you actually arrive in the country, although you will also find a few jobs advertised on TEFL/TESOL related websites. The majority of available Jobs in Peru will involve teaching adults; however, teaching young learners is an area of the teaching industry that has become more popular here in recent years.
Language schools in Peru usually provide good working conditions, with a standard work schedule from Monday to Friday. You may find that your classes are taught in the mornings and evenings which gives you the rest of the day to relax, plan future lessons or simply explore your local area. You may also have the opportunity to supplement your income by teaching extra lessons on Saturdays.
Questions to Ask your Employer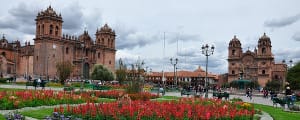 If you are offered a teaching job there are several questions you should always ask before accepting the position. Obviously, there are a few things you will need to be clear on including your rate of pay, how many hours you will be working, as well as any other benefits that you are entitled to such as travel expenses or a housing allowance. You should also ask questions regarding the availability of materials for lesson planning and what other teaching resources you will have access to. It is also advisable to enquire about any work permits or visas you will need and whether the school will help organise these for you.
Apply now & get certified to teach english abroad!