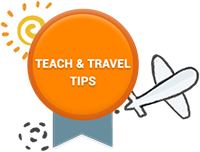 As English is the official language of New Zealand it can be hard for foreign teachers to find work here as the majority of teaching jobs are usually taken by local teachers. However, if you are determined and willing to be patient you may be able to find a suitable position. Teachers from other Commonwealth countries will generally have the best chance of securing a job here, especially in the major cities such as Auckland, Christchurch and Wellington.
You will usually find that most teaching Jobs in New Zealand are advertised on the internet via the main TEFL/TESOL websites. If you do get offered one of these jobs without being in the country you should always thoroughly research the employer before you accept the position. Also, there are a few questions you should ask to avoid any unpleasant surprises once you start work. Obviously, you need to ask about your salary or hourly pay rates, as well as any levels of compensation for travel time and other expenses that might be available. Other questions regarding the need for work permits or visas, as well as how much help the school will provide with obtaining these are also advisable. Finally, it is important that you have all the job details written down in the form of a contract.
New Zealand Visa Options
While visa options are quite limited for many prospective teachers, some foreign citizens are eligible for a 12 month working holiday visa. This type of visa is usually only available to citizens of Commonwealth countries who are under the age of 30. Another restriction of this visa is that it only allows you to work for an employer for 3 months at a time. However, despite its limitations this visa is still a popular way for young teachers to earn some spending money while working their way around New Zealand.
Apply now & get certified to teach english abroad!