Costa Rica has plenty of EFL Jobs on offer, although the majority of them are to be found in the bigger cities such as San Jose. It is possible to find teaching jobs in smaller towns and even some beach resorts, however, you will find that these jobs are small in number and the competition for them may well be rather fierce. Nevertheless, if you are patient and dig deep you may well end up landing your dream job of teaching English by the beach in Costa Rica.
It is possible to secure a teaching Job in Costa Rica from outside of the country as some language schools use the main TEFL/TESOL related websites to advertise their vacant positions. However, you will find that the majority of English language schools here prefer to hire their staff from within the country. Once you have decided which area you would like to live and work in, you can then simply contact all the schools that you can find and approach them in person. You should have a good chance of finding a job in your chosen area providing that you have an up to date resume, as well as a professional attitude.
When to Apply for a EFL Job in Costa Rica
The best time to apply for Jobs in Costa Rica is between May and September when there are often more job vacancies than teachers. Throughout the rest of the year you will still find jobs on offer, just in smaller numbers. If you have a TEFL/TESOL certificate and present yourself professionally then you should be able to secure a position at most times of the year.
As you will find in many other parts of the world, the ability to speak English in Costa Rica often allows people to apply for promotions, pay rises and better jobs in general. Because of this, English language schools can be found all over the country offering a variety of different job opportunities to prospective teachers.
Questions to Ask your Employer
If you are offered a teaching job there are several questions you should always ask before accepting the position. Obviously, there are a few things you will need to be clear on including your rate of pay, how many hours you will be working, as well as any other benefits that you are entitled to such as travel expenses or a housing allowance. You should also ask questions regarding the availability of materials for lesson planning and what other teaching resources you will have access to. It is also advisable to enquire about any work permits or visas you will need and whether the school will help organise these for you.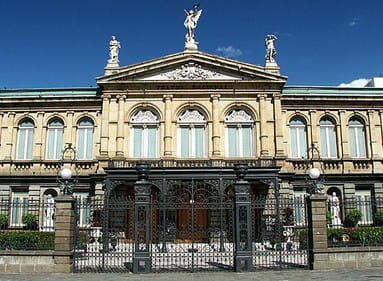 Living and working as a TEFL/TESOL teacher in Costa Rica certainly has a great deal to offer, with a fascinating and diverse culture, spectacular beaches and a warm and friendly population, you are sure to have a wonderful experience teaching here.
Apply now & get certified to teach english abroad!