By studying our TEFL/TESOL course in Thailand you have the chance to learn how to teach English in one of the world's most exciting countries.
Thailand is regarded as one of the world's most appealing countries, and rightly so. Take a look at its stunning features such as enchanting beaches, lively nightlife, low cost of living, fantastic food and welcoming people, it is then easy to appreciate the unrivalled status this country has for being a fantastic destination for TEFL/TESOL courses.
TEFL/TESOL Thailand
Anyone interested in studying a TEFL/TESOL course in Thailand will be glad to learn that there is a huge demand for English language teachers throughout the year, so you will have no trouble securing a teaching position on completion of your course. Teaching opportunities are available throughout Thailand, from Phuket to Koh Samui and Chiang Mai to Bangkok.
Our courses in Thailand run throughout the year at three different sites allowing you to choose the course location you are happiest with. Our three course sites provide something different for anyone interested in TEFL/TESOL training.
TEFL/TESOL Course on the Andaman Sea
By studying our course in Phuket you will gain your TEFL/TESOL Certification on an exotic island situated in the Andaman Sea, on the south west coast of Thailand. Phuket is renowned for its dynamic nightlife, top rate beaches and excellent food. In your free time there are a wide range of activities available for you to enjoy on the largest island in Thailand. You can go hiking in the jungle, unwind on one of the fabulous beaches, explore some of the world's best snorkelling and SCUBA areas or go elephant trekking. Perhaps, in your free time, you would like to visit neighbouring areas like the Similan or Phi Phi Islands, or simply explore the island's many villages and beaches. When your studying is over for the day why not sample some of the world's most exceptional food before moving on to the numerous bars and clubs in various night time hot spots. Phuket is certainly a tropical location for your TEFL/TESOL course in Thailand.
TEFL/TESOL Course on the East Coast of Thailand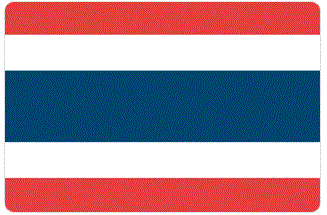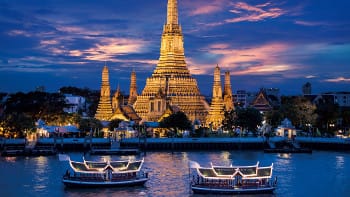 Study a TEFL/TESOL course at our school in Ban Phe and you will experience living in a charming fishing village situated in eastern Thailand. Our course in Ban Phe offers you the chance to enjoy wonderful food, beautiful beaches and fantastic weather alongside studying your TEFL/TESOL course. Living costs are low and the transportation here gives you the opportunity to explore many places in and around Thailand.
TEFL/TESOL Course in Thailand's North
In the northwest corner of Thailand you will find Chiang Mai, one of the country's most cultural cities. This area experiences the country's coolest temperatures so you will find your surroundings comfortable during your time here. Study a TEFL/TESOL course in Chiang Mai and you can learn to be an English language teacher while living the city life in the midst of the mountain landscape and rolling hills. Chiang Mai has a number of outdoor activities to fill up your free time, as well as some lively nightlife and fabulous weather making this a fantastic location to study your TEFL/TESOL course.
Anyone wanting to earn TEFL/TESOL certification in Thailand will find that ITTT provides first class training courses. Once you have completed your course, you will find there are thousands of schools here where you can secure a teaching position as most employ native English speakers. Should you wish to teach in another country, we are well situated for you to move on to teach in countries such as Japan, China, Taiwan and South Korea.
Apply now & get certified to teach english abroad!