Our TEFL/TESOL training course in Mexico is located in the beautiful surroundings of Chiapa de Corzo in the far south of the country. Our course here is one of the most professional and affordable in Mexico and provides you with all you will need to successfully complete your training.
All trainees on our Mexico courses will also receive the benefit of our superb job support service that will help you locate the jobs that you want, whether it is in Mexico or any other part of Latin America or the wider world.
TEFL/TESOL Mexico
Due to its northern border with the USA, there is a huge demand for English language teachers all over Mexico. Graduates from our training courses should have no problem finding a suitable teaching position as almost every city and town in the country has job opportunities for motivated and enthusiastic teachers. If you have experience or qualifications in teaching Business English, or just a background in the business world, then your job opportunities will increase as Business English is a particularly booming market in Mexico's big cities.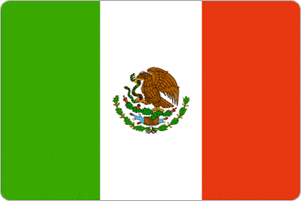 ITTT's training centre in Mexico is situated in the small and traditional town of Chiapa de Corzo in the southern state of Chiapas. Despite the country's rapid development in recent years, the town of Chiapa de Corzo has managed to hold on to its traditional culture and customs which makes it an ideal location for course trainees who are looking for an authentic Mexican experience. Although the Lonely Planet Guide covers the town and refers to it as "a town with an easy going, provincial air", it is still largely overlooked by the mass tourist market and is pleasantly serene for most of the year.
While the town does have many bars and cafes to relax in during your free time, the pace of life in Chiapa de Corzo is much slower than Mexico's bigger towns and cities and the atmosphere is generally very laidback. However, if you are looking for some big city attractions, the state capital is only a 20 minute bus ride away. In Tuxtla Gutierrez you will find a wide variety of shops, bars, restaurants, cinemas and nightclubs.
Apply now & get certified to teach english abroad!