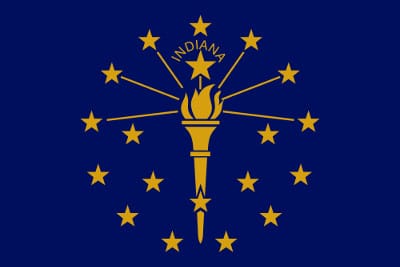 Take your TEFL/TESOL course in the state of Indiana and you can explore all the beautiful natural wonders, rich history and exciting metropolises the state has to offer during your month-long training. Indiana borders the Great Lakes in the north and the Ohio River in the south, which makes for the perfect conditions for extremely beautiful nature in the state. On top of that, the history of the state dates back to over 8000 BC when native tribes populated the area and also appreciated the land's many natural features. Still today, most people coming to Indiana do so to explore the lush and untouched nature of the state. You can be one of them when joining our TEFL/TESOL training course.
Indiana does not only have exceptional natural scenery with unique wildlife and flora and fauna but also boasts historic landmarks and various iconic structures and attractions. Shopping lovers will find that Indiana is a great place to snatch a deal at the many outlet malls, shopping centers as well as local craft shops. Another popular destination for many in Indiana is the popular Indiana Wine Trail. This unique path leads you to not one but six exquisite artisan wineries. All of the mostly family-owned businesses craft their own wines following their own personal style and winemaking process. They are happy to invite you to join a wine sampling experience where you can learn about how the soil and local climate favors the wine production in the area.
Indiana boasts a variety of unique national and state parks. A great example of this is Indiana Dunes National Lakeshore. This park boasts sand dunes of majestic sizes with Mount Baldy standing the tallest at 120 feet. You can follow a variety of hiking trails through the park and enjoy the lovely atmosphere. Another major park is Hoosier National Forest. This huge forest area features over 200,000 acres of land with an incredible diversity of flora and fauna. On over 260 miles, visitors can get a glimpse of the exceptional biodiversity of this area. Lake Wawasee is another popular destination as it is the largest lake in the state. During every season, people come here to relax and escape the urban jungle. In spring and summer, many stay longer and set up tents to take advantage of the mild weather. When it gets colder, cozy wooden cabins make for the ideal place to relax for a weekend. Around the lake, you will find plenty of opportunities to engage in outdoor activities, such as hiking or horseback riding and you can rent a boat and explore the lake and even fish!
As you can see, there is a lot going on in Indiana. You will not regret choosing Indiana for your TEFL/TESOL course program. Our center is located in Indianapolis, the capital of the state. This vibrant city boasts exciting historic monuments, delicious eats and vibrant nightlife options. Moreover, you can get lost in its many galleries, museums, and exhibitions. Join our course and you will soon be a qualified teacher, ready to take on your first position as a teacher for English as a foreign language around the globe.
Apply now & get certified to teach english abroad!