By studying our TEFL/TESOL course in Vietnam you have the chance to learn how to teach English in one of the world's most fascinating countries.
Vietnam is regarded by many as one of the most interesting countries anywhere in the world. If you take a look at what this country has to offer – energetic cities, fabulous food, low living costs and a complex history, you begin to understand how it has gained a great reputation as a rising location for TEFL/TESOL courses and teaching English in general.
TEFL/TESOL Vietnam
Anyone interested in studying a TEFL/TESOL course in Vietnam will find a high demand for English language teachers throughout the year. On completion of your course you should have little trouble securing a teaching position. Teaching opportunities are available throughout the country, particularly in the larger cities such as Hanoi and Ho Chi Minh City.
Our courses located in Ho Chi Minh City are available throughout the year enabling you to find a suitable time period to study with us. Anyone interested in TEFL/TESOL training will find that our course in Vietnam provides many exciting features.
TEFL/TESOL Courses Vietnam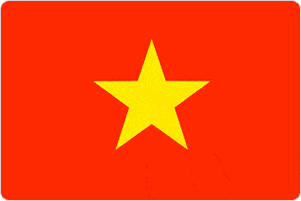 By studying our course in Ho Chi Minh City you will gain your TEFL/TESOL Certification in a lively city situated near the Mekong River Delta in Vietnam. This city is the largest in Vietnam and is its economic and cultural centre. Amongst the crowded streets you will find that the grandeur of an ancient culture and timeless customs still remain. Ho Chi Minh, still called Saigon by many locals, has experienced a difficult past; however, it has managed to transform itself into one of the world's fastest growing economies. In HCMC the streets are where you will find all the action. At every turn you will find street vendors, cafes, hawkers, shops and street markets all selling their products. During your free time you can enjoy the attractions that this city has to offer. Visit the Reunification Palace, the Museum of Vietnamese History and the War Remnants Museum. You can also spend some time at the Notre Dame Cathedral or one of a number of pagodas all over the city. Once your studying is over for the day you can sample the cheap and tasty food before moving on to one of the bars or clubs to be found in the many popular evening venues.
Once you have completed your course you will have no problem finding a teaching position in one of the large number of schools in Vietnam. Our course here is also well situated should you wish to move on to teach in China, South Korea, Taiwan, Cambodia or many other Asian countries.
Apply now & get certified to teach english abroad!