Discover the 'land of the free' by studying a TEFL/TESOL course in the USA. Surround yourself with magnificent landscapes while also being immersed in the hugely diverse American culture. By studying an ITTT course in the USA you have the chance to learn how to teach English in a country where the influx of immigrants never stops, each one looking for their American dream.
The USA is a great destination to study for your TEFL/TESOL certification. Each region within this huge country has its own style along with new landscapes, different climates and more stunning cities to explore. This country will also provide you with friendly people, a wide range of food and real patriotism that will begin to make you realise why this country is so popular for TEFL/TESOL courses and teaching English in general.
TEFL/TESOL USA
If you decide to study your course in the USA you will find that there is a huge demand for qualified English language teachers. With TEFL/TESOL certification and classroom experience you will easily find a position teaching English here. There are positions available all over the USA, particularly in the larger cities. The majority of jobs require a degree in education; however, some language schools will accept experience along with a TEFL/TESOL certification instead.
Our courses in the USA are available throughout the year at our location in New York City, enabling you to find a suitable time period to study with us. Studying a TEFL/TESOL course in the USA provides a number of experiences that will stay with you for life.
TEFL/TESOL Course New York City, USA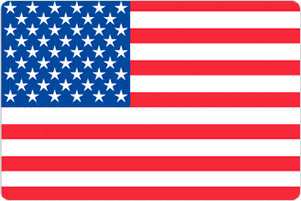 By studying our course in New York City you will gain your TEFL/TESOL certification in a huge and energetic city. NYC is regarded around the world as a leader in cuisine, the arts and fashion; it is simply an amazing city that cannot be compared. In your free time you can explore the diversity and greatness that this city is so famous for. Visit the art district of Greenwich Village, take a horse drawn carriage ride through Central Park, visit the Statue of Liberty or climb to the top of the Empire State Building. This city is aptly named the 'city that never sleeps' and you will certainly experience that while you are here. Once your classes are over for the day why not sample some of the world's best food and wine before heading off to spend your evening however you choose. With so many choices everyone can make their time in New York exactly what they want it to be. New York City is a fabulous destination for your TEFL/TESOL course in the USA.
Anyone wanting to earn TEFL/TESOL certification in the USA will find that ITTT provides first class training courses. Once you have completed your course you will be awarded one of the most respected certificates in the USA.
Apply now & get certified to teach english abroad!