Home > Location > Barcelona > Gallery Barcelona > Gallery April Scatliffe
TEFL Gallery - April Scatliffe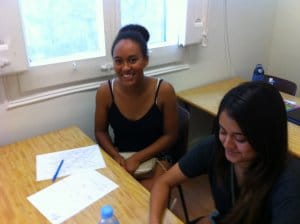 April is happy to be at our Barcelona Training Center.

---
Home
Back
Top
Your application is being sent

Please wait
Incomplete Application
Wait!
Please complete the fields marked red
to submit your application successfully.

Request a call back
Do you want to be contacted to receive more information? Fill out the form, a member of our staff will contact you by phone.
All compulsory fields must be completed!