Studying an ITTT TEFL/TESOL course in Spain provides you with the chance to learn how to teach English in one of the world's most extravagant and invigorating countries.
It is not hard to understand how Spain has gained its status as a first class location for TEFL/TESOL courses, with its unique music and dancing, extraordinary history, fantastic food and thrilling festivals.
TEFL/TESOL Spain
Anyone interested in studying a TEFL/TESOL course in Spain will find that there is a huge demand for English language teachers throughout the year. Once you have completed your course you should have little trouble securing a teaching position as there are opportunities available in dozens of cities and towns all over the country.
Our courses in Spain run throughout the year at three different sites allowing you to choose the course location that you are happiest with. All our course sites provide something different for anyone interested in TEFL/TESOL training.
TEFL/TESOL Course in Barcelona
By studying our course in Barcelona you can gain your certification in an impressive city situated on Spain's Mediterranean coast. In the last few decades, Barcelona has grown into a world famous tourist destination, renowned for its food, architecture, fashion and music. Particularly during the summer season, the streets of Barcelona are alive with the party atmosphere that the city is known for. You will find Barcelona is an exciting and energetic location to study your TEFL/TESOL course in Spain.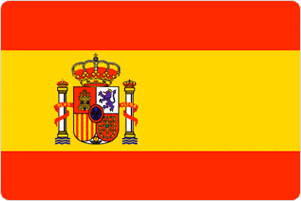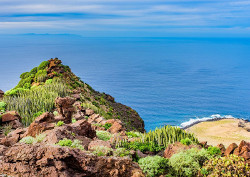 In the Andalucía region of southern Spain, by the Guadalquivir River, you will find the city of Seville. This ancient city, which is over two thousand years old, has some fantastic sites which have to be seen, the Cathedral being the most famous. Seville has many fascinating monuments and parks and is also renowned for its dancing and folksongs, particularly flamenco. Seville is certainly a rewarding location to take your TEFL/TESOL course.
TEFL/TESOL Course in Granada
Our third course location is the stunning city of Granada. This beautiful city is known for its traditional Moorish style houses and white walled buildings with cool interior patios and gardens. Our classes in Granada are conducted in a Carmen-style building in the heart of the old Arabic quarter of town. This area is right in the heart of a UNESCO World Heritage site that is a no-car zone with countless plazas, fountains and narrow cobblestone streets.
After your course you should have no problem securing a teaching position in one of the many schools here in Spain as the majority employ native English teachers. Our TEFL/TESOL schools are also well-situated should you decide to move on and teach in many other countries in the region.
Apply now & get certified to teach english abroad!