ITTT is pleased to offer our outstanding TEFL/TESOL training course in the beautiful country of Indonesia. The Republic of Indonesia is a vast and diverse country that consists of over 17,000 islands and has the world's fourth largest population of over 230 million. There are many great reasons for choosing Indonesia as the location for your TEFL/TESOL training course. The country boasts a wide array of attractions including countless beaches and islands, dense tropical jungles, extensive and unique wildlife, as well as numerous active volcanoes. The country also has a wonderful culture, unique customs and a laid back lifestyle that all provide a fascinating environment in which to study your certification course with us.
On completion of the course you will gain an internationally recognised certificate and the benefit of our unique job support service that will give you the best opportunity to secure a quality teaching position in Indonesia or elsewhere in South East Asia or the wider world.
Due to its vast size and population there is a considerable demand for well trained and qualified English language teachers throughout Indonesia. Obviously, working conditions and salaries do vary depending on the particular job and location, although you will find that conditions for foreign teachers are generally very good by local standards. While you are unlikely to get rich by living and working in Indonesia, you will certainly be able to earn enough to live a comfortable lifestyle while also gaining a great deal of valuable experience both in and out of the classroom.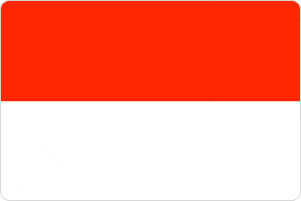 ITTT's training centre is located in the fascinating city of Surabaya, Indonesia's second largest city which lies at the eastern end of the island of Java. Surabaya is the educational centre of Indonesia and is home to the country's largest student population making it the ideal location to take a training course. Our training centre runs courses throughout the year so you should have no trouble finding a course date to fit your own schedule.
If you are looking for a course location that provides beautiful natural surroundings, a rich local culture, a relaxed pace of life and a low cost of living, then our Surabaya training centre should certainly fit the bill.
Apply now & get certified to teach english abroad!