Study your ITTT course in India and experience a country full of individuality. You will find India enchants the mind and senses with its stimulating past, exhilarating present and hopeful future. Studying your TEFL/TESOL course in India offers you the chance to learn how to teach English in one of the world's most charismatic and enchanting countries.
India offers a variety of geography, culture, climate and language greater than anywhere else on earth. Your sense of smell will detect the fabulous aroma of spices in the air and draw you to sample some of India's fine cuisine. Bollywood films will impress you with their splendour and the fantastic architecture will take you back to an ancient past. Together with everything else that the country has to offer, it is no surprise that India is emerging as a leading destination for TEFL/TESOL courses.
TEFL/TESOL India
Anyone studying their TEFL/TESOL course in India will discover that there is a huge demand for English language teachers throughout the country. However, while the number of paid teaching jobs is increasing, the majority are still on a volunteer basis. You will find teaching English in India a highly satisfying experience and it will give you the chance to lose yourself in the amazing culture that India has to offer. The majority of positions are found in the larger cities, although job opportunities are available in all parts of the country.
Our courses in India are available throughout the year enabling you to find a suitable time period to study with us. Anyone interested in becoming an English teacher will find that our TEFL/TESOL course in India provides many exciting features.
TEFL/TESOL Course in Calcutta (Kolkata)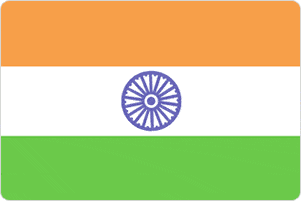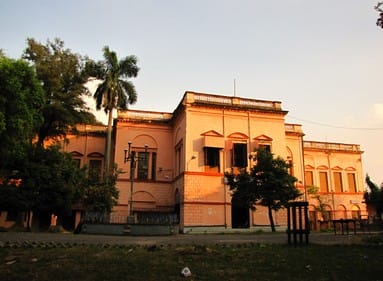 By studying our TEFL/TESOL course in Calcutta you will gain your certification in an enchanting and energetic city. Widely regarded as the culture capital, Calcutta is India's second largest city. Throughout its history, and more recently, India has proudly produced many Nobel Peace Prize winners, writers, poets and film producers which is why this city has a flourishing arts scene. Calcutta is also the centre for commerce, business and finance in India, making it a great location to study for your TEFL/TESOL certificate.
The city of Calcutta is inspired by many foreign cultures, including Chinese, Armenian, Sinhalese, German and Tibetan. These influences can be found in the local cuisine, although the city continues to offer the Indian delicacies that the country is renowned for. In your free time why not explore the different areas of the city; each one is unique in style. In the south of the city you will find the Birla Temple, while the business and regal centre, called the Esplanade, is situated in the heart of the city. You can also watch a cricket match in the Maidan area, take a walk through the various parks and shopping districts in the east or visit the market in the Dum Dum area. When your study is over for the day, why not sample some of the world's most fantastic cuisine at very cheap prices, before relaxing with some famous Indian tea.
Anyone wanting to earn TEFL/TESOL certification in India will find that ITTT provides first class training courses. Our school is well situated for teaching English anywhere in India or in one of the countries nearby such as Nepal and China. Once you have completed your course you will be awarded one of the most respected TEFL/TESOL certificates in the English language teaching industry.
Apply now & get certified to teach english abroad!