Our TEFL/TESOL course in Costa Rica provides you with a fantastic opportunity to study how to teach English in one of the world's most incredible countries. Once you have successfully completed your course you should have no trouble securing a position teaching English in Costa Rica.
Costa Rica is rightly regarded as one of the world's most stunning countries. It has many amazing features including beautiful wildlife, marvellous beaches, welcoming people and a pleasing nightlife which would not be complete without a little salsa dancing. Attending our course in Costa Rica also gives you time to appreciate some of the best hiking, horseback riding, snorkelling and surfing available anywhere in the world. Studying our TEFL/TESOL course and moving on to teach English in Costa Rica will truly be an unforgettable experience.
Anyone interested in teaching English as a foreign language in Costa Rica will find, with a little time and patience, that there is a demand for English teachers throughout the country. In the larger cities there are many teaching positions to be found after you have completed your course. Opportunities are also available in the beach locations of Costa Rica, although you may need a little more perseverance to secure one.
Our courses in Costa Rica are available throughout the year enabling you to find a suitable time period to study with us. Studying a TEFL/TESOL course in Costa Rica is certain to provide many experiences that will stay with you for life.
TEFL/TESOL Courses on the Pacific Coast in Costa Rica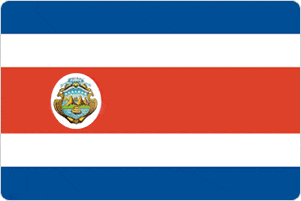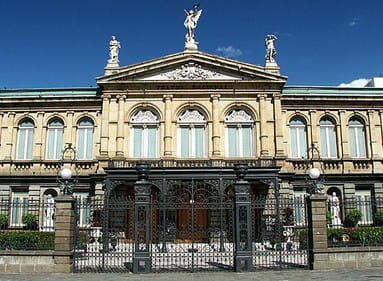 Study one of our courses in Costa Rica and you will be awarded your TEFL/TESOL certification in an exotic location along the country's central pacific coast. This part of Costa Rica offers some of the most fantastic beaches and wildlife worldwide making it one of the most desired destinations for teachers and travellers alike. The area is well known for its National Park, impressive beaches, exciting nightlife and excellent food. When taking a break from your course why not spend you free time relaxing on a beach, taking part in a yoga class or sampling some of the night entertainment the region has to offer. To unwind from a day of study why not visit one of the many lounges which offer live music and Latin dancing or join in with some Latino style karaoke.
TEFL/TESOL Costa Rica
Our TEFL/TESOL school is situated a short distance from the Manuel Antonio National Park. Although small in size, the park has much to offer and is a very popular location with both local residents and visitors. When not attending our classes, the park is a good place to relax with its amazing and astounding views. The national park also has an unrivalled assortment of wildlife including sloths, iguanas, frogs and monkeys, as well as beautiful beaches. Why not visit one of the incredible offshore islands or lose yourself in the thriving rainforest. By choosing to study one of our courses in Costa Rica you will depart with memories of an exotic location that will stay with you forever.
Anyone wanting to gain TEFL/TESOL certification in Costa Rica can rely on ITTT to provide first class training courses. Once you have completed your course, your qualification is one of the most respected certificates in Costa Rica. If you decide Costa Rica is not a location where you wish to teach you are still well situated to move on and teach in Panama, Nicaragua or elsewhere in Central or South America.
Apply now & get certified to teach english abroad!