Take ITTT's TEFL course in Cambodia and you will be studying in one of Southeast Asia's most fascinating countries. Upon successful completion of the course you will be well prepared to start your first teaching job in Cambodia and ideally placed to take advantage of other positions available in the rest of Asia and beyond.
Cambodia is a beautiful country with a long and interesting history and no visit would be complete without a trip to the breathtaking Angkor Wat complex. Cambodia's diverse landscape and long history mean there is always something new to see and learn. Combine all this with the friendly people and our excellent training course and you are sure to have the time of your life with ITTT in Cambodia.
TEFL Cambodia
The majority of teaching jobs can be found in the capital Phnom Penh. That is not to say finding work elsewhere is impossible, and with your newly acquired TEFL certificate and a little patience you should be able to find a job in the location that best suits you. Our TEFL course in Cambodia is the ideal place to start your English teaching career, and with courses running throughout the year there is never a wrong time to begin.
TEFL Course in Siem Reap, Cambodia
As Cambodia's second largest city, Siem Reap is a very popular destination that is best known as the gateway to the magnificent Angkor Wat temple complex. This major tourist spot attracts people from far and wide as it is quite simply one of the most breathtaking ancient sites to be found anywhere in the world. If that is not enough to draw you in then it is worth mentioning that the city also has a vibrant nightlife, fabulous local food, plenty of shopping opportunities, and a vast number of tours and adventures to suit all tastes and budgets.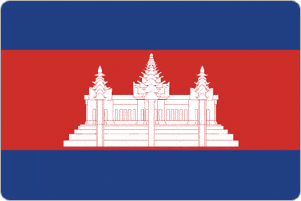 As a major destination, Siem Reap also has plenty of good quality accommodation to choose from, with hotels, guest houses, and hostels available in all price ranges. One thing that won't cost a lot is transportation, as motorbike taxis (motos) and tuk-tuks can be hired for short trips or whole day adventures at very reasonable prices. This low cost of living stretches to most areas of life in Cambodia, which is one reason why it is a popular destination with TEFL trainees who like to get the very best value for money.
ITTT provides top quality teacher training for those wanting to earn their TEFL certificate in Cambodia. Our certificates are some of the most highly regarded in the industry and are internationally recognised. Completing the course in Siem Reap will put you in a great position for finding work and starting your teaching career in Asia.
Apply now & get certified to teach english abroad!