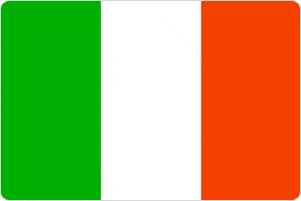 Capital city
Rome
Language
Italian
Currency
Euro
Typical TEFL teacher salary

1,000 euros per month
Major TEFL locations
All cities
The Country
There are a great number of opportunities for teaching English in Italy. Some cities have more English teaching positions than teachers, whereas all other areas of the country have good opportunities. A TEFL/TESOL qualified teacher will have no trouble finding an English teaching position in cities such as Milan, Turin, Rome and Florence. A teacher's salary in Italy is rather low when compared with the cost of living; however, this does not stop many teachers from embracing the lifestyle that the country can offer. Employers tend to favour British and Irish citizens because Italy is within the EU region. However, thousands of non-EU nationals are also able to find suitable employment teaching English in Italy.
Institutes and language schools in Italy start their classes after the summer holiday in September and enrolment can continue up to October. A teacher's contract is generally for nine or ten months as the school year finishes in May or June. February onwards is the best time to begin contacting schools and applying for teaching positions, although there is a constant demand for English language teachers throughout the year. Around February is also when schools have preliminary numbers of students for the next academic year. At this time schools may have requirements for new teachers on a daily basis.
On many TEFL/TESOL web sites you can find adverts for jobs teaching English in Italy so you should check these sites regularly. Also search the sites for previous adverts and to gather school contact information. Also look at online business papers and language school directories to build up a collection of school details. Post out your CV/resume with a covering letter and follow these up with a phone call. If you are determined, you will secure a teaching position, although competition is generally rather tough as Italy is a very popular location for teaching English.
TEFL Courses in Rome
TEFL Courses in Florence
Sample Job offer for Teaching English in Italy
"Our international school located in Genoa seeks qualified English language teachers to work 28 hours per week. We assist our new teachers in locating accommodation. Our new teachers can also enrol on an Italian course as well as taking part in teacher training courses while working at our school. We have a wide range of teaching material available to our teachers as well as an energetic didactic department on hand to help when required. Our minimum requirements are: university degree, accepted TEFL/TESOL qualification, previous work experience including non-teaching positions and a desire to work in an inspiring and fun environment."