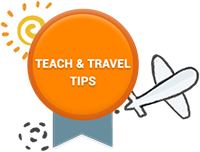 Spain is a very popular destination for English language teachers due to its wonderful mix of good weather, fascinating culture and laidback lifestyle. You will also find that there is no shortage of teaching jobs in all areas of the country, with positions available teaching adults, young learners and business English.
EU citizens who have a TEFL/TESOL certificate and a university degree should find it relatively easy to find a teaching position in Spain. However, the country's rather tough employment laws make it much harder for teachers from outside of the European Union, although if you are determined and willing to be patient you may be able to find a suitable position.
The best method when looking for teaching Jobs in Spain is to start your job search once you actually arrive in the country. This gives you the opportunity to see the schools in operation before you commit yourself to working there. You will also find that the majority of schools in Spain like to meet their potential teachers in person to make sure they will fit in with the school environment. The school year in Spain begins in October so the best time to apply for jobs here is around August and September, although you will find some jobs available throughout the year.
If you are keen to work in Spain but do not have a TEFL/TESOL certificate we would recommend that you take a TEFL/TESOL course at one of our Spanish centres. Our centres have many connections with language schools around the country so we are able to provide plenty of help and advice on job hunting once you have completed the course.
Questions to Ask your Employer
If you are offered a teaching job there are several questions you should always ask before accepting the position. Obviously, there are a few things you will need to be clear on including your rate of pay, how many hours you will be working, as well as any other benefits that you are entitled to such as travel expenses or a housing allowance. You should also ask questions regarding the availability of materials for lesson planning and what other teaching resources you will have access to. It is also advisable to enquire about any work permits or visas you will need and whether the school will help organise these for you. Finally, it is important that you have all the job details written down in the form of a contract.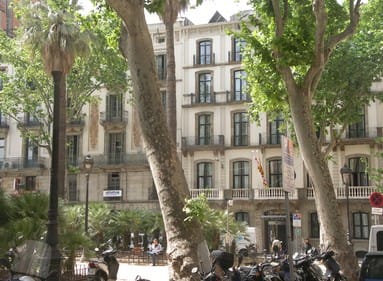 If you decide to live and work in Spain it is certainly a good idea to learn as much of the Spanish language as you can before you arrive in the country. The ability to speak a reasonable standard of Spanish will be a great help in your everyday life but you will also find that it gives you a much better chance of finding employment.
Apply now & get certified to teach english abroad!